We have resumed delivery for International orders but there may be delays due to Coronavirus. Thank you for your patience.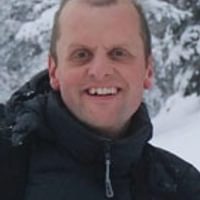 Paul Webster
---
Paul has a lifelong passion for walking and exploring the outdoors. In 2003-4 he undertook a 4000-mile continuous backpack across Europe with his wife Helen. After quitting a conventional career in York, Paul has spent many years living and working in Scotland and is the co-founder of the Walkhighlands website, a free online guide and forum for walkers in Scotland. He is a keen photographer and is currently enjoying exploring the lesser known areas of the Cairngorms close to home, but has still never captured a shot of the elusive capercaillie in the local pine woods.

Paul has co-authored 11 walking books with Helen. For some years a member of the John Muir Trust, the Mountaineering Council of Scotland and the Mountain Bothy Association; he is currently on the local outdoor access panel for the Cairngorms National Park.