We have resumed delivery for International orders but there may be delays due to Coronavirus. Thank you for your patience.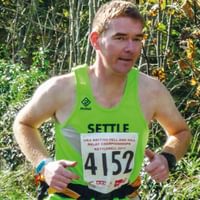 Pete Ellwood
---
Pete Ellwood is an experienced fell runner, running and racing in the hills for over thirty years. He has lived in the North all his life and, from his teenage years, has attempted to spend every possible waking hour on the hills and mountains. Pete holds a long service award for volunteering as a member of a Mountain Rescue Team and 'compleated' the Munroes in 2003. He regularly competes in fell races and mountain marathons in the North of England and Scotland, winning a class of the Saunders Mountain Marathon in 2013.
Pete lives on the edge of the Yorkshire Dales with his wife, two boys and a daily view of Ingleborough to keep him company.