Coronavirus status – you can still buy books and ebooks to plan, enjoy and dream, but any essential messages should be to info@cicerone.co.uk. Please do not phone, as our offices are closed. Thank you!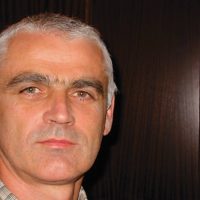 Robin Walker
---
Like so many people that love the mountains I began at an early age. As a family we holidayed in the Pennines, and later at secondary school two brave and generous teachers took a group of us climbing. Weekends in the Lakes became a way of life, and from there I went on to walk and climb throughout Britain, all spiced with the usual sorties abroad.
In 1981, however, I got the chance to work in Spain, and what began as a year 'off' ended up as a total change. The whole of northern Spain is mountainous, and the chance to explore the region was too good to miss, and I decided to stay. As a climber the walls of the Picos de Europa drew my attention at first, culminating in Walks and Climbs in the Picos de Europa. Slowly, however, repeated trips to the Cordillera Cantabrica led me to grasp the potential of this hugely underrated range for mountain walking, and gave to Walking in the Cordillera Cantábrica.