Coronavirus status – you can still buy books and ebooks to plan, enjoy and dream, but any essential messages should be to info@cicerone.co.uk. Please do not phone, as our offices are closed. Thank you!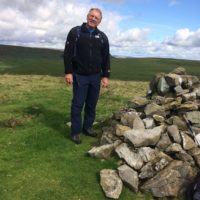 Tom Corker
---
Tom has been walking and climbing in the Peak District for 45 years as well as having extensive Alpine and British mountaineering experience in both summer and winter.
He has developed a great affection for these Moorland places at all times of the year and in all weathers. Alone, or with friends, he has realised how varied and interesting are the opportunities for having great 'hands-on' fun using all the skills used in the bigger mountains.