Sian and Natalie from the Cicerone office decided to make use of the longest day's additional light by doing a midsummer night Fellranger walk. And then Sian even went for a swim - we've got a brave Head of Production!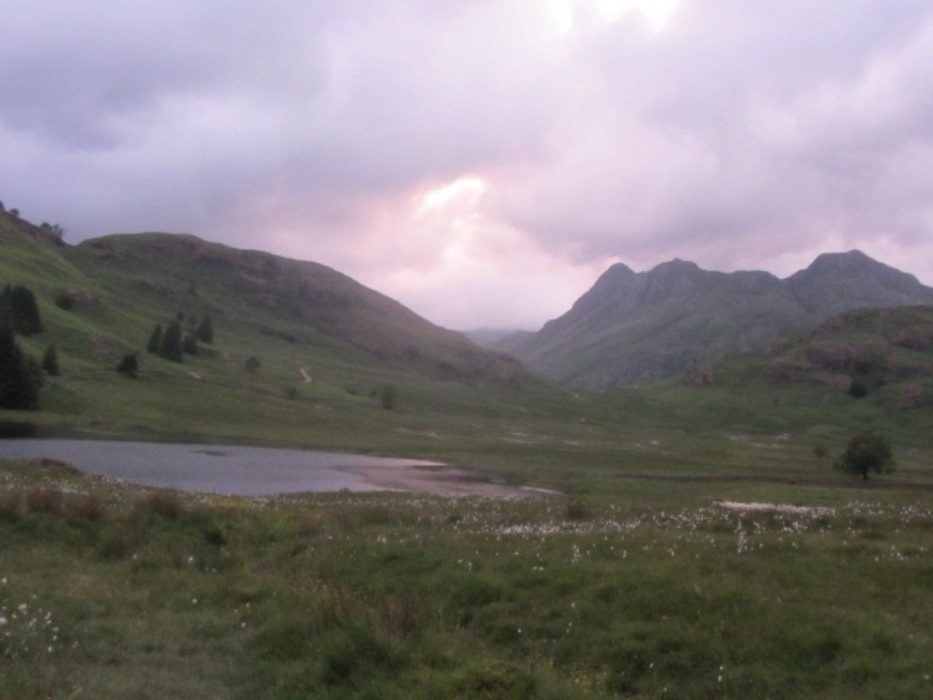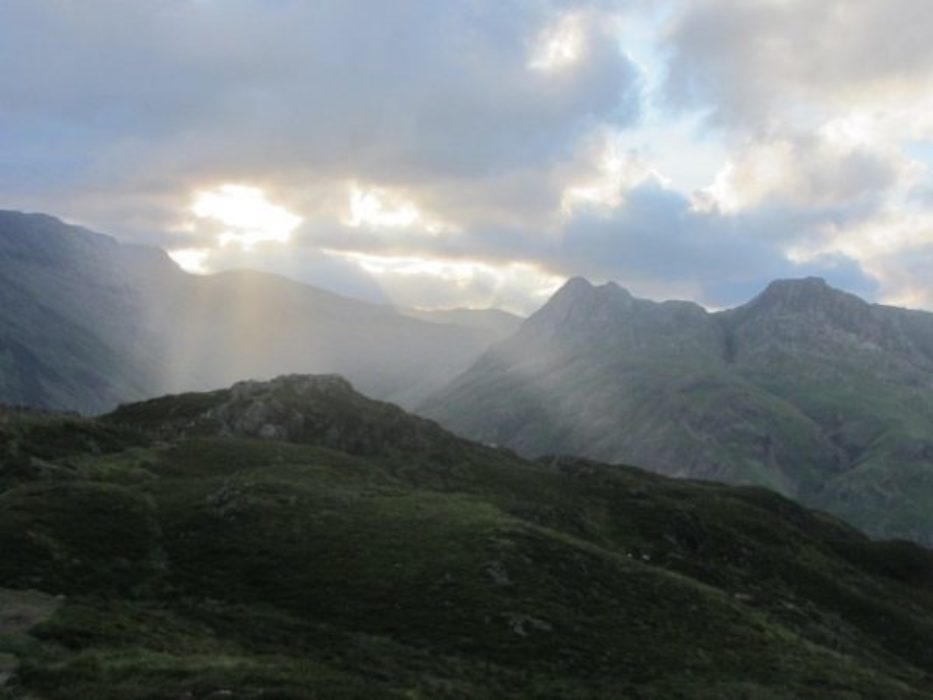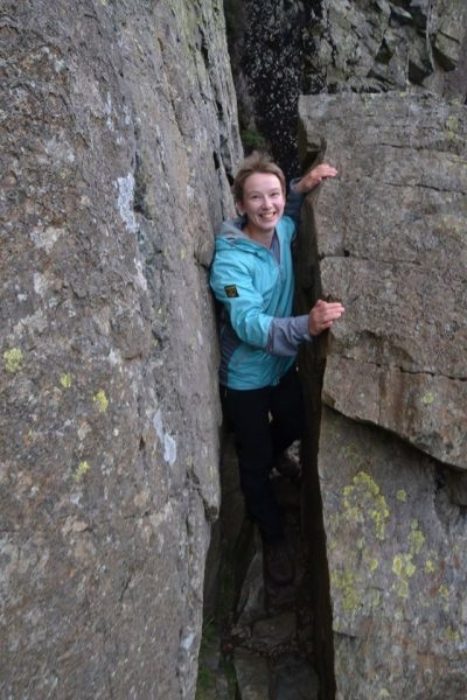 We started out from the Blea Tarn car park at about 7.45pm and walked to Blea Tarn House, where we turned off the road onto a footpath. Climbing up beside the wooded gully, we set a steady pace (for this read absolutely stonking - Natalie is a machine), although we paused regularly to admire the views. There was so much to capture the eye: Wetherlam and Pike o' Blisco with Blea Tarn nestled in the foreground; the evening light spilling over the Langdale Pikes and pretty Herdwick ewes grazing amongst the bracken and heather alongside their little black lambs. The short but fairly steep climb took us onto the ridge.
Before us, the fells were laid out in all their glory: the Langdale Pikes to the northwest, separated from Blea Rigg to the north by the white ribbon of Stickle Ghyll; then, to the northeast, the Helvellyn range, Seat Sandal, Fairfield... Reaching the summit of Lingmoor we were rewarded with even more spectacular views of the Langdale Pikes. The sunlight was spilling through a gap in the clouds and illuminating Mickleden: it was truly beautiful.
The Squeeze: Fat Man's Agony
After a short breather, we walked on along the ridge to the col before Side Pike, negotiating a few rocky sections. Then came the squeeze, 'Fat Man's Agony', beneath Side Pike. We both passed through easily, although I discovered that it was not a good idea to try and turn around whilst in the gap! Gaining the main path up Side Pike, I was able to introduce Siân to one of my favourite views in the Lakes (if not the world), looking up Oxendale and Mickleden with the broad buttress of Bowfell (another favourite) in between and the iconic Langdale Pikes on the right.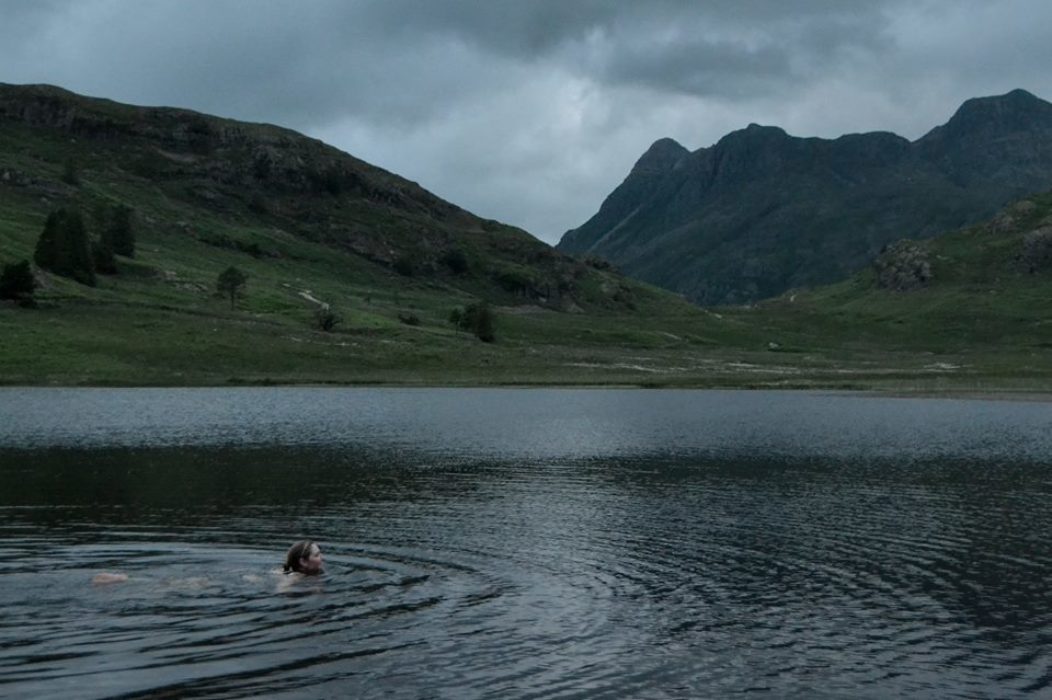 Sian has a quick dip
From there, we dropped down to the road, before picking up the path round the back of Blea Tarn. This was nice easy walking on a well-surfaced path. We passed a section of wetland before entering the woods, then crossed a little stream to emerge beside the tarn. It was a lovely setting. From the path, a short grassy section strewn with buttercups, bog cotton and sweet-scented bog myrtle sloped down to the rocky shoreline. Siân was brave enough to go for a quick dip (brrr!!!), whilst I sat on a comfortable rock by the shore to admire the different shades of the fading light. Returning to the car, we both agreed that it had been a wonderful way to spend the longest day of 2016.