Thank You
---
Thank you for subscribing to the Cicerone Newsletter. We send an email every couple of weeks and you may unsubscribe at any time. We never send emails on behalf of third parties.
You can catch up on our latest newsletter below.
Our Latest Newsletter
September News: New guidebooks | Snowdonia | South West Coast Path | Pembrokeshire | Great Glen Way
Hello everyone,
We hope you are keeping safe and well. The seasons can't make up their mind here in Kendal, as we switch between brilliant sunshine and blustery autumnal downpours.
If you fancy making the most of autumn in the UK and visiting a national park, this month we launch the second in our two volume set to low-level day walks in Snowdonia: Low-level and easy walking in Snowdonia: South. You can find out more about both guidebooks and the secrets of Snowdonia by watching the recording of our live event with author Alex Kendall.
If you want to be inspired about the Lake District instead, our upcoming Fellranger guides to Walking in the Lake District Fells - Keswick and Walking in the Lake District Fells - Buttermere are available for pre-order ahead of their release in October.
As much as we love mountains here at Cicerone, we are also inspired by the UK coastline. Articles in this newsletter explore walking along Wales's Pembrokeshire Coast and Cornwall's South West Coast Path, as well as a coast-to-coast fastpacking trip along Scotland's Great Glen Way. You can also join Kev Reynolds to reminisce about trekking further afield on the Tour of Mont Blanc.
I hope you enjoy reading,

Hannah

New guidebooks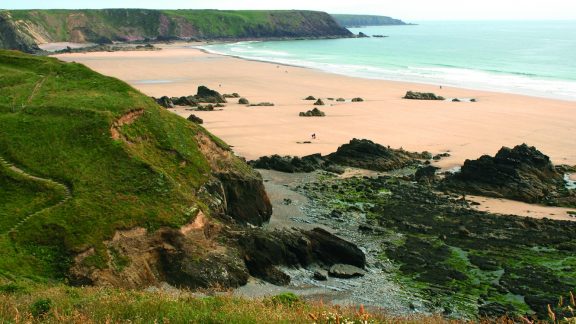 Article · 19 Sep 2020
Boasting the popular Pembrokeshire Coast National Park and the Pembrokeshire Coast Path National Trail, Pembrokeshire may not strike you as a 'hidden' area. There is plenty to explore across 186 miles of superb coastal walking, from sandy beaches and geologically rich heathland to bird sanctuaries on offshore islands. With so much on offer, here is a closer look at the Marloes Sands area of...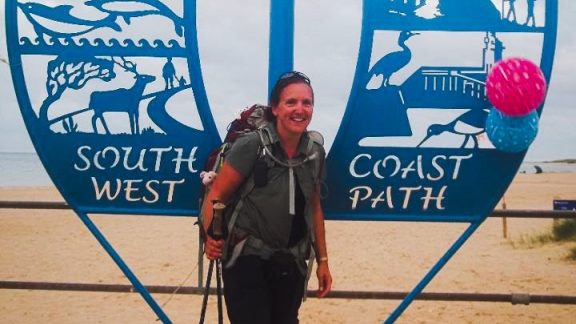 Feature · 20 Sep 2020
In this exclusive chapter from 'The Biggest Book of Yes: 49 Short Adventure Stories', Zoe Langley-Wathen relives stepping out of her comfort zone and facing her fears on her first long-distance walk, the South West Coast Path.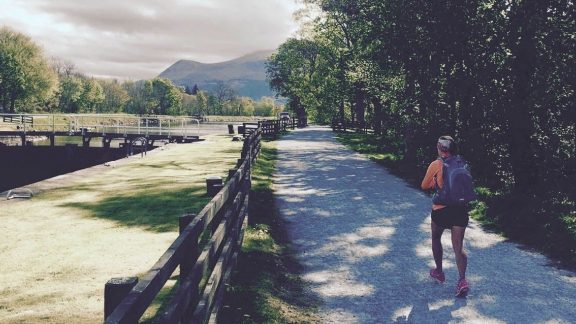 Article · 16 Sep 2020
In May 2017, Josephine Anselin set out on a three-day solo fastpacking trip from Fort William to Inverness, running 79 miles (121km) coast to coast through the Scottish Highlands. Usually treated as a long-distance hiking route, the Great Glen Way is one of many trails suitable for back-to-back running days as it winds its way along canal paths, lochs and forest tracks.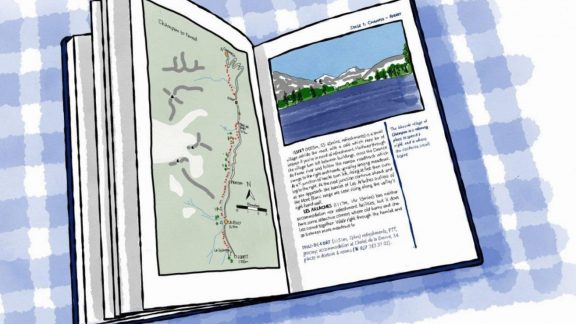 Article · 12 Sep 2020
Tour of Mont Blanc guidebook author Kev Reynolds regularly re-walks the route around Europe's most iconic mountain. On this trip he bumped into a couple of Australians he called Little Oz and Big Al. Over the next few weeks, they became regular - if a bit noisy - acquaintances. Illustrations by Clare Crooke
New titles available to preorder
We're really excited about the following books which will be publishing soon. You can pre-order them now to get them as soon as they arrive.
Have you used one of our guidebooks recently?
Help your fellow adventurers by leaving a review of your guidebook on our website. We'd love to know what you think, and any constructive criticism will go towards improving future editions of the book.