BookSource is closed for stocktake and orders will not be processed until the 24th.
Special Offers
---
We often have sales and special offers on our guidebooks and accessories - full details are listed below. For more offers see our Partner Offers page. We also have a Competitions page for chances to win prizes.

If you have an old edition of a guidebook you can swap it for a brand new edition of the same book for half price. Just complete the form below and send it and your book, to us. Please note that your book can be as old as you like but you can only swap it for a new edition of the same book.

The Silva Expedition series of compasses are specially designed to simplify map work. With its scale markings for measuring coordinates and built in magnifier this compass is also equipped with luminous markings in the housing, on the needle and on the baseplate, aiding navigation in the dark. Additionally rubber grips on the base plate ensure it stays secure when placed on a map.
Endorsed as recommended kit for Duke of Edinburgh Award Scheme.
RRP £39.99 Offer price of £28.00 is available at the checkout, when purchasing any printed guidebook.
Tech Specs: Magnifier, millimetre and inch scales. Romer scales: 1:40.000 1:50.000 1:25.000.
* Delivery only to a UK postal address, and must be accompanied by the purchase of a book. This offer is for a northern hemisphere compass only.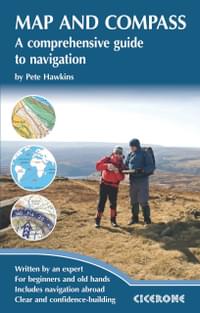 Map and Compass
A comprehensive guide to navigation
£13.46
An instructive guidebook explaining map and compass techniques, to help readers enhance their outdoor experiences. Whether you are experienced in map-reading, or have never used a compass before, this guidebook will sharpen your skills and have you exploring new areas in no time. There are also tips for GPS and digital mapping technologies.
More information