BookSource is closed for stocktake and orders will not be processed until the 24th.
Treks and Climbs in Wadi Rum, Jordan
A guide to treks and climbs in Wadi Rum, Jordan, one of the world's leading desert climbing and trekking areas. The book includes thorough visiting information and an extensive selection of explorations, treks and climbs both trad and sport, at all grades. Includes all massifs in Rum plus outlying areas.
Seasons
Spring and autumn are the norm, with pleasant weather. Summer is for masochists who don't need water; winter can be very cold and sometimes wet.
Centres
Aqaba is closest. Amman is far to the north. No hotels in Rum; these are outside in the Aqaba and Petra areas. Campsite, plus villages of Rum, Rashdiya and Quweirah.
Difficulty
Treks, camel and 4WD journeys, plus trad and sports climbs throughout the grade range.
Must See
Rum is stunning with its enormous red cliffs and canyons - 'vast, echoing and godlike' said TE Lawrence. Petra makes a rather brilliant rest day.
Overview

Table of Contents

Updates

Reviews

Downloads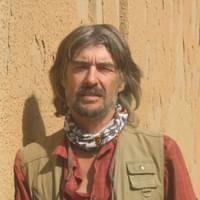 Tony Howard
​Tony Howard started climbing in 1953 and was on the first ascent (simultaneous to a Norwegian team) of Europe's tallest and steepest north face, the Troll Wall, in 1965. He became a British Mountaineering Council guide that year and founded Troll Climbing Equip, soon to be one of the world's leading brands of climbing equipment. He designed the world's first rock climber's sit harness – the template for most of today's designs.
View author profile