Walks in Silverdale and Arnside
21 easy walks exploring the AONB
The 21 easy day walks in this book will help you explore the Silverdale and Arnside Area of Outstanding Natural Beauty, with its rugged coastal paths and enchanting woodland trails. There are routes through Leighton Moss (RSPB centre), Dallam Park, Arnside Knott, Hutton Roof and Morecambe Bay that are suitable for all abilities and every season.
Seasons
can be enjoyed throughout the year; spring with its abundant flowers and the colourful displays of autumn are especially rewarding; summer is the busiest time; in winter vast flocks of birds can be seen in Morecambe Bay; the woods provide sheltered walking in strong wind
Centres
the villages of Silverdale, Arnside and Warton have small shops; more facilities are available at Milnthorpe and Carnforth; accommodation in the area is plentiful, including hotels, guest houses, B&B and campsites
Difficulty
most walks on well signed, well-trodden paths, sometimes crossing bare limestone or rough and rooty underfoot; scrambling along the rocky shore requires care to heed the incoming tide, although there are safe high tide options; walks are between 2 and 8 miles but can be easily linked into longer walks
Must See
the best coastal scenery and the highest concentration of woodland paths in NW England; views over Morecambe Bay and the Lakeland fells; densely wooded limestone hills rich in flora and fauna; Warton Crag, Arnside Knott, Farleton Knott, Holme Park Fell and Hutton Roof Crags; Leighton Moss RSPB reserve and several Nature Reserves
Overview

Table of Contents

Maps

Updates

Reviews

Downloads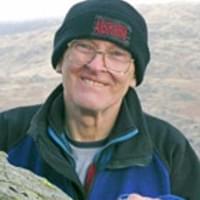 Brian Evans
Brian Evans, one of the UK's leading climbers in the 1960s and 70s, has brought his wealth of mountain experience to this guide. He and his wife are well-known figures in the outdoor community and have provided walkers with a number of exceptional guides to exploring the countryside, particularly the English Lakes, on foot. Brian is a member of the Outdoor Writers' Guild. Brian was a founder of Cicerone Press and is the authority on scrambling in the Lake District.
View author profile