Coronavirus status – you can still buy books and ebooks to plan, enjoy and dream, but any essential messages should be to info@cicerone.co.uk. Please do not phone, as our offices are closed. Thank you!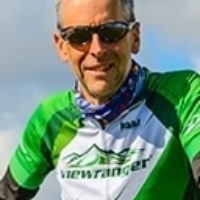 Jon Sparks
---
Jon Sparks is a photographer and writer based in Garstang. He has been a lover of cycling, especially cycling in Lancashire, for many years. His background includes riding road races and hill climbs very badly, and time trials not quite so badly. More recently he's become a dedicated mountain biker and has also ridden a number of road sportives.
Jon is also a walker and (now very occasional) rock climber and mountaineer. He is a member of the Outdoor Writers and Photographers Guild.