If you enjoy battling up a Scottish gully through spindrift, you're going to want shots that reflect that enjoyment - but such situations present real photographic challenges. More than ever, you need to think ahead, and get thoroughly familiar with your gear and techniques in easier circumstances. In this extract from their book Outdoor Photography, Jon Sparks and Chiz Dakin share their tips on capturing the best images and looking after your kit in the cold weather.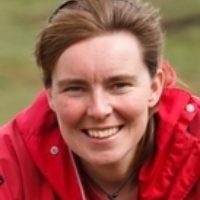 Chiz Dakin
Chiz Dakin's cycle touring adventures almost happened by accident, when after a local photography trip by bike she realised that she'd done 50 miles in a single day with a reasonably heavy load. This led to the disconnected logic that if she could do that once, she was now ready to tackle multi-day cycle touring, and two weeks later set out on the Land's End to John o' Groats route.
Since then she's done several other multi-day trips including a pioneering Welsh coast cycle route (600 miles and 16km of ascent) but still maintains that you don't need to be seriously fit or fast to enjoy long multi-day routes. (She certainly makes no claim to being either!) She has also recently won an award for her photography.
View Articles and Books by Chiz Dakin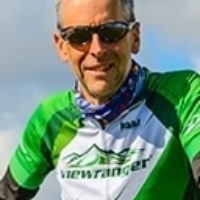 Jon Sparks

Jon Sparks is a photographer and writer based in Garstang. He has been a lover of cycling, especially cycling in Lancashire, for many years. His background includes riding road races and hill climbs very badly, and time trials not quite so badly. More recently he's become a dedicated mountain biker and has also ridden a number of road sportives.
Jon is also a walker and (now very occasional) rock climber and mountaineer. He is a member of the Outdoor Writers and Photographers Guild.
View Articles and Books by Jon Sparks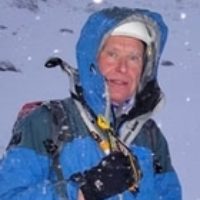 Alan Hinkes
Alan Hinkes is the first Briton to climb the world's highest mountains, part of an exclusive club of only 12 people alive who have achieved this feat. He began his mountaineering career whilst at Northallerton Grammar School, North Yorkshire. He progressed to the Alps with ascents of many difficult mountains, including the notorious North Face of the Eiger, eventually graduating to the Himalaya.
Alan currently works as an outdoor equipment technical consultant, writes for magazines such as Trail and lectures on his exploits. He is an accomplished cameraman (filming 11 documentaries), photographer, motivational speaker, environmentalist and mountain guide. He lives in North Yorkshire and enjoys being in the hills, rock climbing and fellwalking. You will regularly see him in the Lake District and Yorkshire tramping the fells and moors or clinging to a rock face.
View Articles and Books by Alan Hinkes