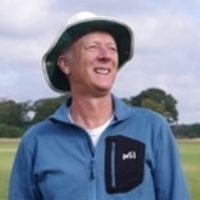 Peter Aylmer
Peter Aylmer has climbed many hills and walked many long-distance paths all over Britain, and is equally at home in a tent or bothy in the Scottish Highlands as he is in a nature reserve hidden in some unconsidered London suburb.
Peter still relishes the surprise on people's faces when he tells them that some of his favourite walking is within London and the Home Counties. The secret is knowing where to look. This started early for Peter, visiting his uncle's farm in Essex; later, taking the tube out to Epping Forest after work so that he could walk back home through it. Now, as a walk leader for the Long Distance Walkers Association, he is still developing new routes through both town and country in southern England.
Peter spent his career in the education service, his roles including teacher, politician, researcher, and finally writer and editor at national level. He is chair of trustees for the UK wing of an international aid charity. Apart from walking, Peter's recreations include cryptic crosswords as well as coping with the continual tribulations of West Ham United.