Exploring the mountains of Abruzzo: finding some peace away from the Alps and the Dolomites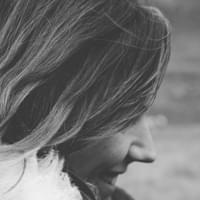 When one thinks of Italian mountains, the Dolomites usually spring to mind. However, there's a lot more on offer than just the Alps. The central spine of Italy has a spectacular mountain range, known as the Apennines, and is split up further into a number of national parks, all offering an abundance of trekking opportunities. Sue Cooper recounts her first trek of the year in the beautiful Maiella National Park in Abruzzo and uncovers some of the quaint local villages dotted around the Valle del Sagittario​.
It was an impromptu decision to head down to the Maiella National Park in Abruzzo for the weekend and, as a result, apart from a couple of internet searches for walks, my walking buddy and I were largely unprepared in terms of an itinerary. We had hoped to pick up a map and information on walks at the local tourist information office but, although they were very helpful, they weren't very well stocked with information. Unfortunately, this is often the case in Italy so it really is a good idea to come prepared, particularly if you want information in English. The tourist office did email us a map of the area, however, which included a number of walks, although it was far from ideal viewing it on our phones.
We decided to start off our walking season with an easy straightforward hike as we were feeling somewhat unfit after a winter doing almost no exercise. The walk was one way, following the River Tasso to its sorgente (source) at the bottom of Monte Godi.
The walk started off in the town of Scanno, where a strada bianca (white gravel road), took us towards the snow-capped mountains in the distance. There were a few unkempt farmhouses and barns on either side, with locals tending their vegetable patches and chickens running loose.
Further along we were held up briefly by a traffic-jam of goats and then the road narrowed to become a little path between trees. At this point we couldn't even hear the river, let alone see it, and I was slightly concerned we'd taken the wrong path. Not to be defeated, we carried on and about 3km after starting the walk, the path opened up again to a wider gravel road, which much to our relief finally met the river!
We then passed some agriturismos (an agriturismo is an agriculturally based operation or activity that brings visitors to a farm or ranch, usually by way of offering food and/or accommodation) and a ranch where they offer horse-riding excursions. We were told by the tourist office that the agriturismos here serve excellent food but we'd come prepared and so at about the 5km mark we found a shady spot under a tree for a snack while we dipped our feet in the river (which turned out to be like ice; hardly surprising really given the snow-capped mountains where it began its journey).
From there the path continued to wind steadily upwards between cultivated fields, woodland and grassland until we reached the foot of the mountains. The locals in these mountainous areas in Italy pride themselves on their sheep and goats cheese and it's easy to see why. The goats and sheep, sometimes hundreds in a single herd/flock, spend most of the year grazing high in the mountains. They are almost always guarded by large white dogs called Pastore Maremmani (Maremma Sheepdog). One needs to be very careful around these dogs; their job is to protect their flock/herd, primarily from wolves, which they'll kill if needs be. Although they're obviously not trained to kill humans, they have been known to be aggressive so it's best to give them a wide berth. We therefore decided to head back when we encountered a flock of sheep over the path and a few of these dogs staring at us. It felt a shame to be leaving before we'd reached the sorgente but it was in sight so we didn't feel too bad about turning back. By this point we'd walked about 8km with an elevation of almost 480 metres in a couple of hours, which we considered acceptable for our first hike of the year.
On the subject of animals to look out for, if you're exceptionally lucky you might get to see the Mariscan brown bear. These days there are unfortunately only three or four in the park. There are also the Camosci (chamois, a sort of goat/antelope with short, hooked horns), which were successfully reintroduced over 20 years ago and now number in the region of 700.
There are numerous alternative route options through the mountains, rather than having to retrace your route through the valley. We decided to head back the same way as it was the easiest and shortest (another almost 8km) route back, mainly as it was getting late in the afternoon and trying to follow the huge PDF map emailed to us by the tourist office on a mobile phone was quite challenging.
All in all, it was a good walk for us as we weren't looking for anything too arduous and it was a good introduction to walking in the Abruzzese mountains. There were some great views back along the valley as we got closer to the sorgente and if you plan it well, you could stop off for what I imagine would be a great lunch at one of the agriturismos on the way.
The area really warrants a few days in order to get a good feel for the place. We stayed just two, with an overnight stop at a hotel on the outskirts of Scanno.
Scanno
Scanno is a vibrant and busy little town, packed with restaurants and cafés. It's perched on a mountain ridge protected by higher mountains on either side. In the winter it turns into a ski resort and in the summer there are walks galore and a beautiful lake to discover. There's no shortage of ways to explore both around and on the lake with bikes, quadricycles, canoes and pedalos for hire. Scanno holds lots of events throughout the year: local food and wine degustazioni (tastings), a number of traditional feste (festivals), historical re-enactments, marathons and other sporting events. It's one of the few Italian mountain villages in my area that I know of that really makes the most of tourism. It's worth popping to Pan dell'Orso for a pastry. They're known for their Mastaccioli – a pastry made with almond cream and a chocolate filling.
Villalago
Not far from Scanno is another hill-top town called Villalago. Villalago makes for an impressive sight as you arrive. It towers high above the river and the Valley of Sagittario. I will always think of Villalago as the village of stairs. It's the only Italian hilltop town I know of that copes with the steep gradients with hundreds of stairs rather than slopes with the occasional ridges to prevent you sliding. We didn't stay here too long due to the rainy weather but, similarly to Scanno, it seemed busy and well kept.
Nearby is San Domenico Lake. The water here is so clear you can see meters below to the bottom and in the sun it reflects such a clear blue that I found it almost impossible to capture the colours in my photos. As you cross the bridge, there's an old church to the right that you can go through and up a few stairs to see the grotta del santuario di San Domenico Abate (the cave of San Domenico Abate), which appears to be where Saint Domenico is buried, although it's also known as the bed of the Saint so who knows, it might just be where he slept!) Further around there's a little beach and a café, followed by a little waterfall that you can walk beside, which takes you to the main town of Villalago. I will always have fond memories of this place as, while sketching the church, I was told by no less than three children that I paint better than Van Gogh. Recognition at last!
Castrovalva
Castrovalva is a tiny little village perched on a cliff and is probably most famous for being beautifully depicted in a lithograph in 1930 by the artist MC Escher, he of optical illusion fame. In 2001 there were 56 residents here but I suspect that number has gone down since then. There's one bar/shop where the locals gather and where we bought some pecorino cheese made by the owner. From Castrovalva you can walk 10km along mountain ridges to Frattura Vecchia, a tiny village 1170m above sea-level, abandoned after an earthquake in 1915.
Anversa Degli Abruzzi
Anversa Degli Abruzzi looks stunning from a distance, set in the valley among mountains on all sides. It was once a thriving town with a population of almost 2000 but that has reduced significantly over the years with people searching elsewhere for job opportunities and now the town has just under 400 residents. That being said, it looks remarkably well maintained and the town had a nice feel to it. From here there are a number of hikes, including a linear route to Villalago and a challenging ring walk that takes you up to the refuge in Monte Mezzana.
The villages and countryside around this beautiful part of Abruzzo are well worth seeing.
To read more articles like this get our newsletter
Sign up today for a 20% discount on your next purchase. Join over 30,000 enthusiasts from around the world. If you don't love our mix of new books, articles, offers and competitions, you can unsubscribe at any time. We will never spam you, sell your data or send emails from third parties.