Via Ferratas of the Italian Dolomites: Vol 2
Southern Dolomites, Brenta and Lake Garda
Guidebook to 77 via ferrata routes in the Italian Dolomites in the southern regions, Brenta and Garda. Part of a two-volume set of guides to the Dolomite via ferratas. There are graded routes covering 14 mountain groups including the Civetta, around Trento and the Adige valley, with guidance on the best base for each of the via ferrata routes.
Seasons
Mainly mid-June until the end of September in the higher mountains, avoiding August if you can! Lake Garda area can often be climbed year round.
Centres
Bolzano, Valle di Primiero and San Martino di Castrozza, Agordino, Belluno, Bassano del Grappa, Vicenza, Brenta, Trento, Riva, Lake Garda, Rovereto.
Difficulty
All grades of routes from straightforward short sections of 'protected walking' to serious and strenuous mountain expeditions involving high levels of exposure and commitment.
Must See
All the via ferratas described are great, but don't tackle something too hard too quickly.
Overview

Table of Contents

Maps

Updates

Reviews

Downloads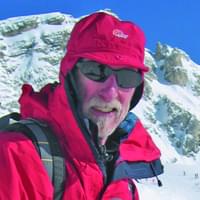 Graham Fletcher
John Smith has been walking and climbing mountains around the world for around 30 years. He has a passion for the area and Via Ferratas, and this volume is the result of many enjoyable days in the Dolomites. Graham Fletcher started climbing over 30 years ago. After a busy professional career he took early retirement and has now returned to climbing, moving first to the west coast of Ireland, then to the Dolomites, and now back to the UK for the time being.
View author profile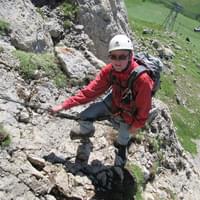 John Smith
Although John has a great love of travel, walking and climbing mountains around the world, he moved to Leeds over 30 years ago and has a firmly rooted base in beautiful Wharfedale in Yorkshire.
View author profile