Indoor Climbing
Skills for climbing wall users and instructors
Notify me
Enter your email address to be notified when this title becomes available.
An instructional guidebook to all the basic skills and equipment for indoor climbing, dry tooling and bouldering, invaluable for beginners and instructors on CWA, CWLA and NICAS schemes, and for climbers wanting to increase their technical knowledge to enjoy their climbing wall experience to the max, written by top mountain instructor Pete Hill.
Difficulty
for novices, experts and instructors on the CWA, CWLA and NICAS schemes
Availability
Out of Stock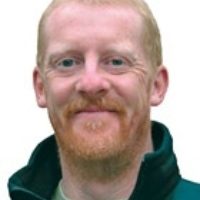 Pete Hill
Pete Hill MIC, FRGS has climbed in many continents and countries across the world, including first ascents in the Himalayas. He is a holder of the MIC award, the top UK instructional qualification, and has been delivering rock and mountain sports courses at the highest level for a number of years. Pete lives in Scotland and has two daughters.
View Guidebooks by Pete Hill