The benefits of car free walking and some top tips
With fuel prices higher than ever, it might be time to consider leaving the car at home and accessing your walk by public transport. The environment will thank you, and you don't have to worry about parking. A couple of tips can help you plan a great car free day out.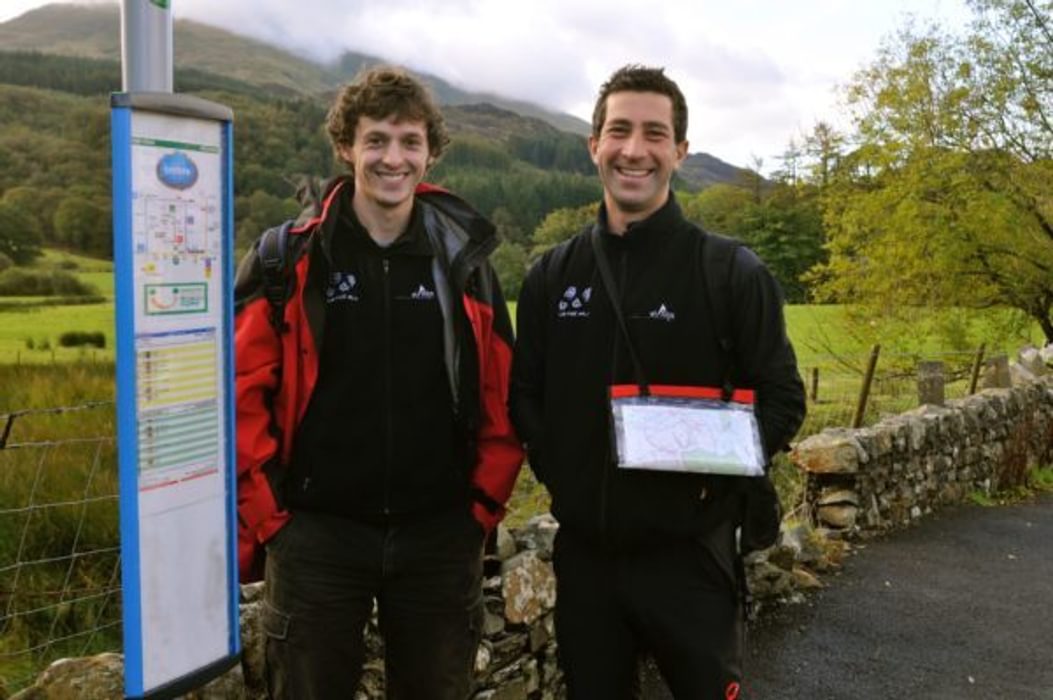 Why go car free walking?
That's a question we've been asked a few times over the last 10 years ago, when we started collecting and sharing walking routes that can be reached by public transport. And it's crossed our minds a few times when it's raining and we're waiting for the bus to turn up – and they (almost) always do!
But the positives soon outweigh the negatives once you decide to leave the car at home and use the bus, train or ferry to explore the great outdoors. And they start with the journey: with no driving to worry about, you can sit back and enjoy the view, or get a feel for the lie of the land, as you approach your destination.
Twice the distance and twice the views
The route options available also open up when you don't have to return to your starting point. Walking from A to B makes perfect sense when you are tackling a ridge or a stretch of our glorious coastline, allowing you to cover twice the distance – and twice the views – rather than having to retrace your steps to the start.
Some remote stations and bus stops allow you to start your walk away from busy car parks, where you'll discover little-known paths and escape the crowds. There are even a few places that are impossible to reach by car; the circle of mountains around Corrour station in Scotland springs to mind.
There are further good reasons to go car free walking
Using public transport not only reduces your carbon emissions, it also supports bus and train services, many of which are currently under threat due to the pressures on public finances. Leaving the car at home helps to minimize traffic in some of our most popular walking destinations, which can lead to congestion in narrow country lanes. And at the end of the walk, you can enjoy a drink safe in the knowledge you don't have to drive home.
Planning your car free walking trip
We've been car free walking in almost every corner of the UK. Here are some suggestions for planning your trip.
Learn how to pace your walk and keep an eye on the time. It can be a bit frustrating to turn up an hour early for the bus – and very annoying to arrive five minutes late.
Take extra clothes. This is good advice for any walk, but especially important when you may have a wait a while in the elements at the end.
Start early. Aim to leave on the first bus or train of the day, rather than planning to catch the last one. This approach leaves more room for error!
Investigate passes for families or groups - there are often special offers available.
Some areas are better than others for public transport - check the guidebook if you're not sure.
For more ideas visit Car Free Walks to find routes across Wales, Scotland and England. Most Cicerone guidebooks will give recommendations for public transport options alongside the route information.
Car Free Walking in Corrour
Car Free Walking in Keswick
Car Free Walking in Snowdonia
To read more articles like this get our newsletter
Sign up today for a 20% discount on your next purchase. Join over 30,000 enthusiasts from around the world. If you don't love our mix of new books, articles, offers and competitions, you can unsubscribe at any time. We will never spam you, sell your data or send emails from third parties.