Trekking with an Infant 3: Hiking the Tour du Mont Blanc
Jen Lumanlan travelled from the USA and did the Tour of Mont Blanc with her daughter when Carys was only eight weeks old. This article is the third of three in which she shares her experiences of taking an infant trekking. Here she describes her experiences out on the trail.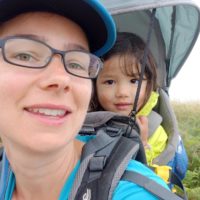 Jen Lumanlan
Jen Lumanlan is a parent who loves backpacking. Rather than put her passion on hold after having her daughter, Jen decided to take her daughter along for the ride: together they have hiked the Tour du Mont Blanc, most of the Dingle Way, half of the Pembrokeshire Coast Path, Cinque Terre, and from Breckenridge to Aspen in Colorado.
View Articles by Jen Lumanlan