British Columbia
A walking guide
A guidebook to walking routes in British Columbia, from long mountain trails in true wilderness to shorter, accessible walks. The routes cover many of British Columbia's provincial and national parks, including Vancouver and Queen Charlotte Islands, Whistler, Manning Provincial Park, Revelstoke and Glacier National Parks and the Rockies.
Seasons
Some trails open year-round, but mainly from May/June until October, as snow can be severe in the Rockies. Each trail clearly shows best time.
Centres
Vancouver, Whistler, Kamloops, Jasper, Lake Louise, Banff, Kelowna, Penticton and Manning Park.
Difficulty
Routes of all grades, length and difficulty.
Must See
Remote wilderness, mountains, endless beaches, wildlife - but don't get too close to the bears!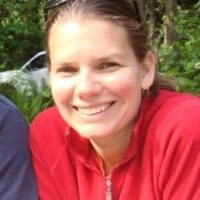 Janna Wilson
Janna Fleming (now Janna Wilson) lives in the Haida village of Skidegate in Haida Gwaii, British Columbia with her husband and their two young children. She has spent the past few years nurturing a passion for the beauty of her new surroundings: remote islands of rainforest, giant ancient cedars, windswept beaches, and vibrant culture. The landscape, wildlife and people provide endless inspiration for her creative soul and she is now working on a collection of poetry. With two small kids in tow, she now roams at a slower pace savouring their excitement and curiosity about each place they discover and can't wait to paddle, cycle and hike throughout the world with them.
View Guidebooks by Janna Wilson