Climbing Jebel Toubkal, the highest mountain in Morocco
Morocco holds an immediate and enduring fascination, a blend of the exotic and the unfamiliar. Despite years of French and Spanish colonial rule it seems far removed from western Europe, and from civilisation. Of its many famous cities – Fes, the imperial city of the north and widely accepted as the cultural capital of the country, and the more cosmopolitan Casablanca – for me Marrakesh (or 'Morocco City', as early foreign travellers called it) has always conjured up the most vivid of images.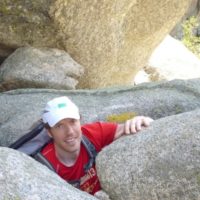 Jonathan Cook
​Jonathan Cook is a writer and adventurer who began his love affair with the Great Outdoors as a boy walking in the footsteps of Wainwright in the English Lake District. Since then he has hiked and climbed extensively in Europe, Nepal, Mongolia and North America but his passion for the Lake District remains strong. His work and features have been published extensively in both Adventure Travel and Trail Magazines.
View Articles by Jonathan Cook