County Durham – land of the Prince Bishops
Paddy Dillon explains why he returns to walk in County Durham again and again, and why each time is different.
County Durham manages to be a different place every time I visit, and that's why my guidebook is now in its fourth edition. I recall my first ever walk through the county, over 40 years ago, when coal mines were dumping millions of tons of waste straight onto devastated beaches, in the vain hope that the North Sea would take care of the mess.
On my next visit, the pits had been closed and many other industries had been dismantled. On later visits, some of the old pits had become woodlands and nature reserves. Some of the beaches are now surprisingly attractive and a continuous coastal path now forms part of the evolving England Coast Path.

A stone-arched bridge spans Grassholme Reservoir in Lunedale
The heritage site of Tees Cottage Pumping Station near Darlington
Maybe County Durham has always been a place of sweeping changes. Its territory stretches far into the bleak North Pennines, where vast reserves of lead ore were plundered for two centuries, poisoning the land and watercourses.
These days, the North Pennine landscape is an extensive Area of Outstanding Natural Beauty. Between the North Pennines and the coast lie rural and post-industrial areas, criss-crossed by old railway tracks. This is where railways started, before they spread throughout the world. Many of the old lines fell into disuse, then were pressed into service as walkways and cycleways, as well as becoming linear wildlife havens.
It's the intriguing mixture of history, heritage and varied landscape that makes an exploration of County Durham so interesting. Maybe there's something in my blood that keeps drawing me back, given that one of my great-great-grandfathers once mined coal at Tow Law – a place where you'd struggle to find any trace of former collieries and ironworks.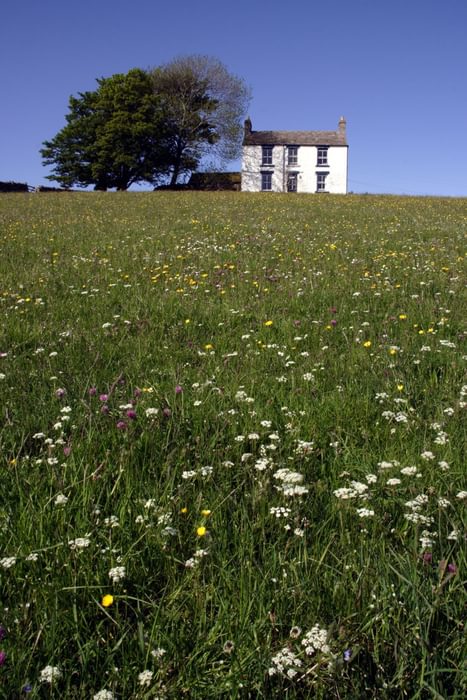 Whatever the reason, I never tire of the open moorlands, historic towns and villages, splendid riverside and coastal walks, wooded valleys and of course the great city of Durham, dominated by its magnificent cathedral.
Every time a new 'Prince Bishop' of Durham is appointed he crosses a bridge over the River Tees on foot, where he is met by a number of dignitaries who present him with an ancient, dragon-slaying falchion sword. He takes his position at Durham Cathedral, founded on the spot where the remains of St Cuthbert were finally buried after having no permanent resting place for over a century. Sir Walter Scott described the defensive position of the cathedral as…
'Half church of God, half castle 'gainst the Scot'

County Durham is the last place you might expect to find rare flora and fauna. However, the peculiar arctic-alpine plant assemblage of Upper Teesdale boasts rare flowers that you won't find elsewhere in the country, such as the spring gentian. Even poisonous lead spoils might be brightened by considerable numbers of mountain pansies.
The magnesian limestone grasslands in the low-lying parts of the county are the haunt of a rare butterfly known as the Durham argus. The bleak Pennine moorlands are home to small populations of black grouse, which are markedly different from the common red grouse.
When it comes to enjoying great walking opportunities, visitors to County Durham find plenty of choice. Here are some of my favourite walks, starting on the coast and heading inland to the North Pennines.
Durham Coast Path
It gets better every time I see it, stretching from Seaham to Hart Station, and it's easily accomplished in a day. Expect to find good cliff walks separated by rivers in wooded valleys, along with flowery grasslands. While other parts of the England Coast Path struggle to open, the ECP signposts on the Durham coast have been there so long that they look old! It's that progressive 'can do' attitude that I like about the county, driven by an active countryside team at County Hall.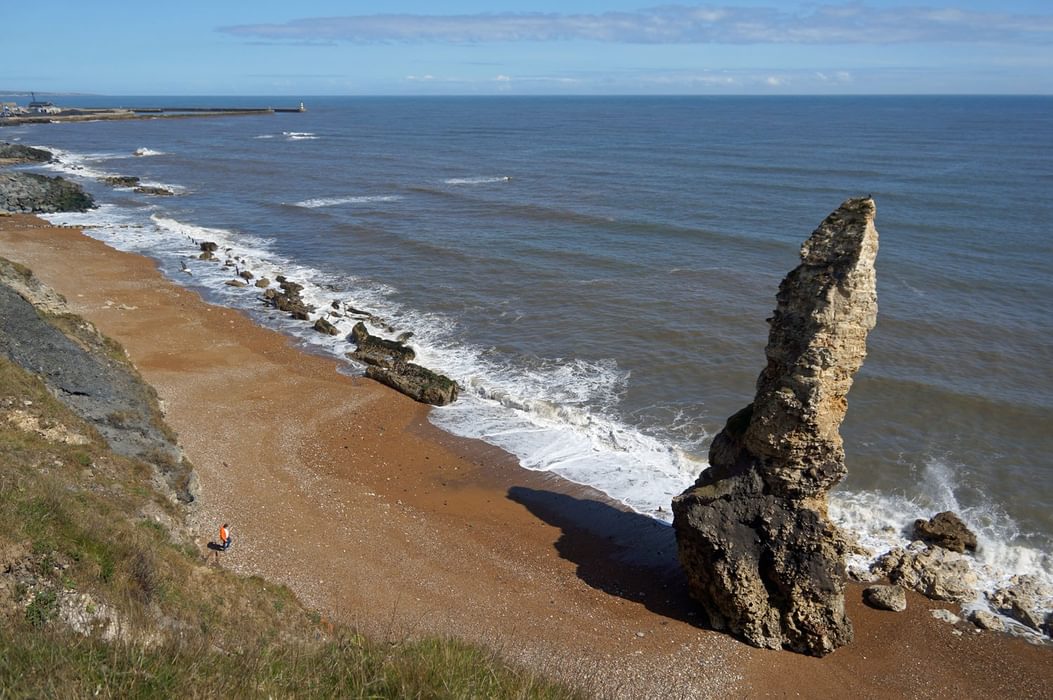 Castle Eden Dene
This deep and well-wooded valley lies just to the south of Peterlee, yet the contrast between the town and the valley couldn't be more complete. Volunteers known as the 'Dene Team' keep the paths and footbridges in good order, enabling visitors to enjoy the woodlands and wildlife. Information is available at Oakerside Dene Lodge and an extension to a walk through the valley links with the Durham Coast Path.
Durham city
A city trail turns out to be surprisingly scenic. The River Wear forms a deeply incised loop around the city centre, so that fine riverside paths contrast markedly with the history and heritage that can be enjoyed at street level, around the castle, cathedral and university. For the best views, go to the top of the refurbished central tower of Durham Cathedral, for a vista stretching from the city to the North Pennines.

Durham Cathedral rises above a crook in the River Wear
Deep in the well-wooded Castle Eden Dene near Peterlee
Beamish
Most people have heard of the incredibly interesting Living Museum of the North at Beamish. Old buildings from around County Durham have been painstakingly reconstructed on the site then filled with authentic period artefacts. Less well known are the abundant remains of bygone industries and railway heritage in the immediate countryside, which is well worth a day's exploration.
Wolsingham and Frosterley
Two fine villages, linked by a scenic stretch of the River Wear, with immediate access to high moorlands overlooking the verdant Weardale. What more could anyone want? Well, if steam trains interest you, then combine a walk in this area with a trip on the Weardale Railway. Also look out for examples of the beautiful and richly fossiliferous Frosterley Marble in this area.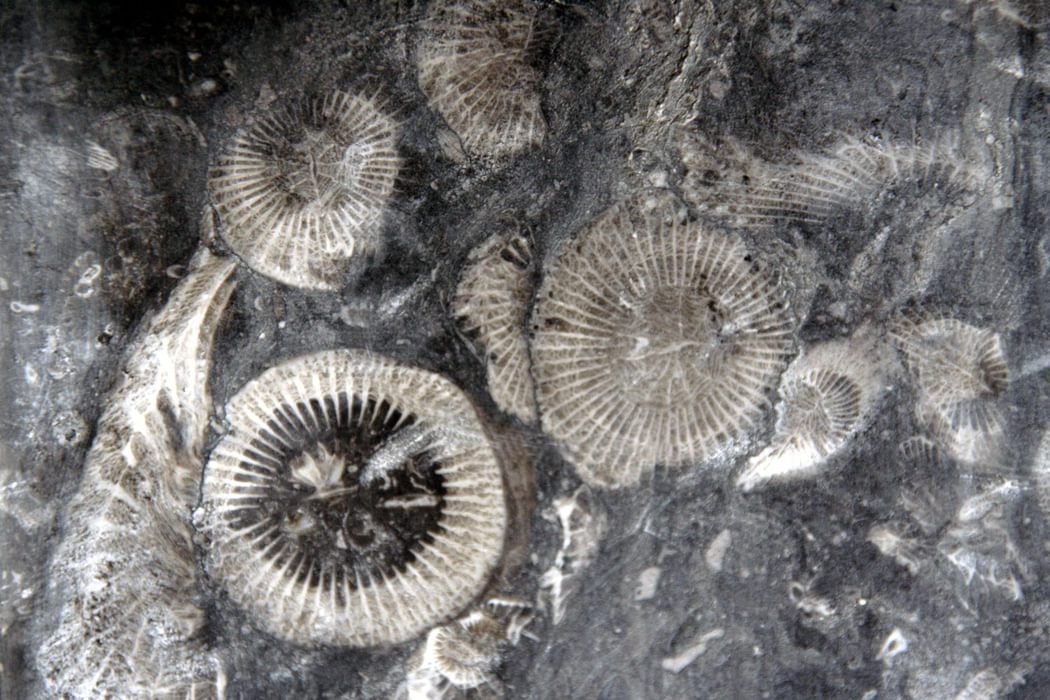 Bishop Auckland
The town centre has had a recent overhaul, with plenty of thought given to pedestrians. A huge amount of restoration work has been done at Auckland Castle, once the Bishop of Durham's palace, and funds have been poured into other attractions. Climb the modern Auckland Tower, in the shape of a siege engine, for a view of the castle, town and surrounding countryside. A walk from town reveals the Roman fort of Binchester, while a return can be made along a stretch of a disused railway line, now converted into a footpath and cycleway.
Killhope Wheel
The North of England Lead Mining Museum is dominated by Killhope Wheel, but there is a lot more to be seen while exploring the site. It's worth spending as much time as possible exploring walks in Upper Weardale, and maybe crossing over to Allenheads in Northumberland, or even Nenthead in Cumbria, to keep the lead-mining theme running for as long as possible.
Brignall Banks
A deep and well-wooded valley can be explored at Brignall, just before the River Greta joins the mighty River Tees. Just be warned that this is like a jungle trek. Not far away are sites such as Egglestone Abbey, Barnard Castle and the remarkable Bowes Museum, which looks like a French château. You'll need plenty of time to visit everything in this area.

The Bowes Museum is like a French château near Barnard Castle
The powerful waterfall of Cauldron Snout in Upper Teesdale
Teesdale Waterfalls
The higher parts of the River Tees are famous for their waterfalls. Low Force can be viewed from a suspension footbridge, while High Force can be reached by following a stretch of the Pennine Way. Follow the Pennine Way further into Upper Teesdale to reach the spectacular Cauldron Snout as pours over a rocky lip on the Whin Sill.
To read more articles like this get our newsletter
Sign up today for a 20% discount on your next purchase. Join over 30,000 enthusiasts from around the world. If you don't love our mix of new books, articles, offers and competitions, you can unsubscribe at any time. We will never spam you, sell your data or send emails from third parties.