Jebel el Kest: A stunning day in the Moroccan Anti-Atlas
The ascent of Jebel el Kest in Morocco's Anti-Atlas is a stunning day in remote mountains – one of the very best hill days. Cicerone's Publisher, Jonathan Williams, explored the area with his son Joe in February 2015.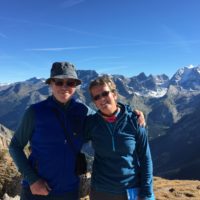 Jonathan Williams
​Jonathan is Cicerone's publisher and managing director. He spends far too much time in the office but escapes whenever possible to explore mountains, routes, trails and regions and to collect ideas for the future guides and improving existing ones.
View Articles by Jonathan Williams