Munro Moments: reflecting on adventures atop Scotland's highest peaks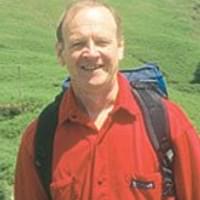 For many hillwalkers, doing the Munros represents a lifetime project. The 282 Scottish hills over 3000ft offer an amazing variety of mountain scenery and challenge which draws the hillwalker back again and again in what adds up to a deeply rewarding adventure.
The diversity of the challenges faced is one of the great delights of Munro bagging. Completing the whole list takes the walker on a journey of around two and a half thousand kilometres with a height gain that is the vertical equivalent of climbing Everest from sea level to its summit over nineteen times. The extended nature of the Munro challenge plus the sheer variety of these hills, added to the breath-taking beauty of the landscapes and the fickleness of Scottish weather means that every Munroist working through the list will accumulate a fund of memories to last a lifetime. Here are some of mine.
Adverse weather probably features prominently in every Munroist's fund of stories. One interesting situation I encountered when I was writing the guidebooks was on one of the most straightforward of Munros: Schiehallion. I'd saved it for a rainy day because on a previous ascent I'd decided it was 'easy'. It was raining before I set off and almost as dark as night. As I began the ascent, massive black storm clouds filled the sky. I got to the top and had just turned to descend when there was a flash of lightning and, without any gap, a ferocious clap of thunder. I could smell it in the air and I believe it struck the trig point behind me. It was a scary moment, especially when I remembered that my old Vaude rucksack had a metal frame in it. With the storm hanging right over the summit of Schiehallion I left the sack on the ridge and tried to drop a short way down where I crouched to sit it out as the textbooks tell us to do.
For thirty or forty minutes I stayed there in a very exposed position while the lightning took pot shots at me. The noise was, well, thunderous. Eventually there was a gap of a couple of seconds between the lightning and the thunder so I decided to continue down the ridge. I moved like the wind, leaping from stone to stone (working on the theory that the more time I spent in the air the less likely I was to be struck). In case you ever find yourself in the same situation I should say that I don't think this theory holds water, but it does give you the illusion that you are doing something to help.
The next time I visited Schiehallion was one snowy February for a friend's sixtieth birthday. He'd climbed all the Munros except this one which he'd kept as an 'easy climb' so that he could celebrate the completion of his final Munro on his birthday. He'd even invited a gang of people to accompany him on the ascent (along with a number of bottles of champagne).
Unfortunately snow, ice and high winds made it an achievement even to reach the car park and by the time we got onto the hill there was a full blizzard blowing with a virtual whiteout.
We almost reached the top, I think, but the truth isthat in ferocious winds, near zero visibility and with bullet-like snow in our faces, we couldn't actually find the summit trig point – which might seem impossible to those of you who know this hill. We had to return another day to get the final tick. 'Easy' hills don't always turn out to be easy. For those of you wondering, we drank the champagne anyway.
On another occasion I set off in extremely high wind to climb the western group of the Fannaichs. I found an interesting line onto the hill and circled around above Loch Toll an Lochain. The weather forecast had talked of hurricane force winds and at this altitude it was blowing so hard that it was only just possible to keep going. The entire surface of the loch below me was repeatedly being lifted off by the wind and swept in unbroken sheets of water hundreds of metres into the air. It didn't occur to me until later that the loch is in a very sheltered position, which says something about the strength of the wind on the tops that day. Surprisingly the visibility on the hill remained fairly clear. Eventually I reached the col beneath the summit of A' Chailleach and as I came onto the col I was met by the most ferocious gust of wind I have ever experienced (including a grade five hurricane I once had the pleasure of experiencing).
It quite literally picked me up off my feet.
I resorted to all fours, but even gripping the rock on my hands and knees I found myself being lifted unceremoniously off the face of the mountain. I felt very small and insignificant in the face of this extraordinary display of natural power and I edged my way back down in retreat. The next day I went east to do Ben Wyvis where the winds were not so strong, then returned the day after to A' Chailleach and its three Munro neighbours. By now the wind had eased but the rain beat down on me incessantly.
There is a weather station on the summit of Cairn Gorm which, when it isn't out of order, records the wind speed for three minutes in every half an hour. For virtually every year since it has been in place, gusts in excess of 120 or 130mph have been recorded. The highest wind speed I could find in a quick look through the records was 175mph. Scotland's weather certainly has teeth.
One of my most challenging Munro moments happened on Beinn Bhrotain, a seldom visited hill some 18 kilometres from the nearest road. I'd just stopped at the summit trig point and swung my rucksack off my back when I was suddenly and unexpectedly doubled up with pain. For an alarming length of time I was quite unable to breathe. Somehow I had sprung, or dislocated, a rib from its cartilage 'socket' in my back. There was no one else on the mountain. The journey back to the road with a rucksack was slow, difficult and extremely painful. I was told it would hurt when the rib was eventually manipulated back into place. It did. Then I was told that it would go on hurting for a few weeks. It did. But it didn't stop me from getting back on the hill, such is the draw of the Munros.
There is nothing really hard on the round of Munros, but if you want to do them all – especially if you want to do them in a short space of time – a certain perseverance, determination and an ability to 'grind it out' at times is called for.
There are many breath-taking moments when the Scottish landscape reveals itself in beautiful and extraordinary ways: climbing through a mist to emerge above it and discovering a brilliant sunlit day above a carpet of cloud with only the summits around you standing out like islands on a strange alien planet; finding yourself on a ridge where a Brocken spectre suddenly appears with – if you are lucky – a double halo circling your own ghostly shadow cast on the mist in front of you; the sudden unexpected reward of a dramatic view when you emerge teetering at the edge of a huge drop or a magnificent panorama after a long upward slog; sitting on a summit on a still summer's day with ranges and peaks stretching away into the hazy distance, some with memories of other days, some still to be climbed and enticing you to visit them.
---
Wildlife
There are other sorts of memories relating to the mountain ecology that also stand out for me. Twice I had close encounters with pine martins in the early morning. On the summit of Sgor an Lochain Uaine – the Angel's Peak – a flock of snow buntings played on the rocks around me within a single arm's length. I saw white-tailed eagles on Mull, golden eagles in several places, great northern divers in the waters off Knoydart, otters in Loch Carron, dolphins and porpoises in the waters around Kyle of Lochalsh, and a host of other creatures including an adder, a slow worm, lizards, many ptarmigan and even more mountain hares. Once I nearly trod on golden plover chicks which were so well camouflaged it was almost impossible to see them. Another time, very close to the summit of Slioch, I was distracted by a female ptarmigan feigning a broken wing. As I soon discovered, it was trying to lead me away from its nest of chicks which at first sight was virtually invisible in a small scrape right in front of me.
I will never forget the noise made by a huge herd of deer in the rutting season on the flanks of Sgurr na Lapaich and over time I must have flushed out hundreds of red grouse which flew out of the heather with their characteristic disgruntled spluttering protests as I passed. One of the advantages of walking alone is that you see and hear much more than you do in a group.
A wildlife encounter of a different kind happened when I was walking up an estate track near Glenfinnan which was closely bordered on both sides by spruce trees. There was a Landrover blocking the track ahead of me and sitting on the track in front of it was a ferocious-looking dog. There was no driver in sight. It was one of those vicious looking ridgeback dogs that have teeth like a shark and are bred to kill. I was contemplating how I would get past the brute when it started towards me, growling and dribbling at the mouth. There was no escape from it and I knew I was stuffed. Fortunately, just as it started to launch at me a voice suddenly bellowed out of the trees: "Come back Killer. You've had your breakfast." To my great relief the dog stopped dead in its tracks. That was one day I was definitely glad to have set off after breakfast.
There are human encounters too which stay in the mind. I stopped for a little chat with a guy in the rain on Sgurr Breac in the northern Highlands. He was a waiter from Stirling doing the Munros. A couple of weeks later in the Cairngorms I took a short detour to say hello to a lone figure on the great plateau of Ben Avon and it turned out to be the same guy. I came across one man lost in the mist above Glen Shiel who asked me if I could tell him where we were. He was earnestly studying a map. I was able to give him an exact grid reference but it obviously meant nothing to him at all. "What I really wanted to know was what mountain I'm on," he said.
Every Munroist will have their own unique experiences and memories. Every mountain and area has its own distinctive character and no two ascents will ever be quite the same.
People often ask which hill was my favourite. The truth is there are so many satisfactions in doing the Munros, often of an unexpected nature, and a great deal of the pleasure comes from the sheer diversity of routes and places. By doing them all you get to see places and experience things that you would never see or experience from just cherry-picking here and there. In the end what stays with you is the endless beauty of the Scottish landscape and the sheer variety of situations encountered: the vast rounded hills of the Cairngorms with their windswept summits and high plateaux; the gentle slope of the Arrochar Alps or, in the far east, Mount Keen; the rugged grandeur of the Black Cuillins in Skye where the rock summits are steep, broken and complex; the popular, well-worn trails of Ben Lomond in the south; the vast, lonely expanses of Letterewe and Fisherfield to the north of Loch Maree; the towering ramparts of the Torridon hills and the dizzying spires of the great forge of An Teallach. There are sure to be wet days, misty days, gloriously sunny days and an endless successions of little tests and challenges as one by one the routes unfold.
It is said that Bonny Prince Charlie spent his later years fondly cherishing the time he spent as a fugitive fleeing over the Highlands, living off the land and hiding in caves and makeshift bothies. I suspect that the same haunting affection for this beautiful Highland world will stay for ever in the memories of those who have done the Munros.
To read more articles like this get our newsletter
Sign up today for a 20% discount on your next purchase. Join over 30,000 enthusiasts from around the world. If you don't love our mix of new books, articles, offers and competitions, you can unsubscribe at any time. We will never spam you, sell your data or send emails from third parties.