The Grandest Départ: Yorkshire 2014
Harry Dowdell remembers the thrill of the seeing the Grand Départ take place on home turf in 2014 – something that Yorkshire, and the wider UK cycling scene, will never forget.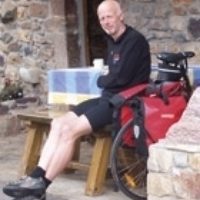 Harry Dowdell
Harry Dowdell has loved cycling for as long as he can remember. His first cycle tour was around the North York Moors while still at school and he has since enjoyed touring in Ireland, France, Spain, Slovenia and Norway. He cycles regularly in Spain and at home in Yorkshire, where he pays the bills working as a fitness instructor.
View Articles and Books by Harry Dowdell