Top tips from Mallorca, the GR221 and the Serra de Tramuntana mountains
Jonathan and Lesley Williams spent a week trekking through the Serra de Tramuntana on Mallorca's GR221, with Paddy Dillon's Trekking in Mallorca and Mountain Walking in Mallorca guidebooks. Here, Jonathan shares some of his impressions of the Drystone Route, as well as some tips picked up along the way.
The Drystone Route is stony – be prepared
Not for nothing is this termed the Drystone Route. Mallorca's mountains are made of limestone and it sometimes feels as though all the spare stones on the island have been put on the paths! As Paddy Dillon writes, your feet will be hot more often than they are wet, so choice of footwear is very much up to the individual. For those used to approach/walking shoes, you will probably be fine; heavier boots wouldn't be wrong and light boots would be a good compromise. Paddy says nothing is absolutely right, but he prefers approach shoes.
The ground is likely to be dry, but a good sitting mat wouldn't go amiss at all to avoid all the pointy limestone and pointy plants.
Mallorca's tourist infrastructure is fully developed
As you would expect, Mallorca has the full range of facilities so everything needed is to hand. That said, it's not a cheap place anymore. But hotels, hostels, B&Bs, mountain refuges, shops, restaurants and bars are all right there.
Busses on the northern coast road are a bit limited
If there was one thing we could have wanted more of, it was busses along the northern MA-10 coast road. They would help when picking off day sections from a base. But taxis work very well, although they are limited outside the main towns. Lesson: get bus timetables if planning to stay in one place and 'commute' to your stages.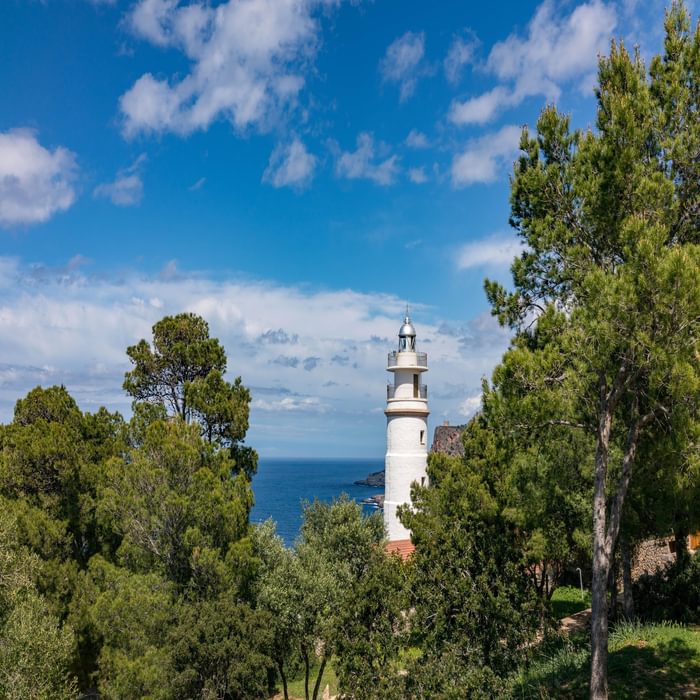 The refuges on the GR221 are top notch
Clean, welcoming, small shared rooms, the refuges have everything you need. You can absolutely thru-hike the GR221.
Sóller is Mallorca's walking capital
This small bustling town, some 5km inland from the north coast and surrounded by Mallorca's highest mountains, has all the facilities needed, even outdoor stores and bookshops. It's very central for all the best walking, and you can even get an Alpina map at 1:15,000 for the valley. There are more than enough good restaurants to be able to eat at a different spot every night for at least a week. It has the best transport connections and is linked to Palma by a road tunnel under the mountains, as well as by an antique train.
The flights work really well
There are many early evening flights from the airports around us, here in the north-west of England. It was quite possible to do a day in the office, leave for the airport at 3pm and be safely tucked up before 11pm, ready for the hills the following morning. Same on the way back. There are lots of flights and the prices are very reasonable.
The Cuber Reservoir
The Seafront At Port De Soller
Spectacular 300M Sea Cliffs Outside Cala De St Vincenc, Three Miles From The Finish Of The GR221 In Pollenca And A Good Spot To Wind Down
Signboard On The GR221
Precise Signage At The Font Des Noguer
It doesn't rain too much so take lightweight waterproofs at the most
It can be windy, too, so you should take something to keep out the wind and light rain. (It can occasionally rain heavily, mainly in the winter, but it's unlikely to be cold as well so you will have plenty of time to find shelter or drop down to the valley.)
English is spoken almost everywhere
Of course, every Cicerone walker will speak fluent Catalan and Mallorquí! Well, perhaps not, but Spanish is also well understood. But the real implication is that you don't have to believe Booking.com when it quotes a price or says that there are no more rooms; it's fine to pick up the phone and have a word.
Lluc Monastery is a great place to stay
There are two places to stay in Lluc: the refuge, which we only peered into but looked outstanding, and the monastery. Nothing to be afraid of there, you aren't going to get initiated (or worse). It seems to operate as a relaxed, friendly place to stay, with a fantastic chapel attached. (There also seems to be a swimming pool, but whether that is publicly available, I am not sure.) Meals in the refectory are splendid, but there are also a couple of restaurant/bars close by, too.
GR221 trekking days are short so you can grab a few peaks along the way
We walked from Valldemossa to Pollença over five days, so a bit more than half the trail. On the way to Deia we took in Puig des Teix, a 1100m peak. Then between Deia and Sóller we took a diversion to look at the interesting coastline before rejoining the route. After Sóller we climbed the nearby Puig de l'Ofre, again at 1100m, and finally Puig de Massenella (1350m) on the stage to Lluc. Massenella is the second-highest peak but the most accessible. Puig Major, the highest point on the island, is on a military base and needs special consent. It's a fine peak in its own right.
Or you can just do the route!
Climbing High On The Ridge Route Above Coll De S'Argento To Mallorca's Second Highest Point Puig De Massenella 1365M
The Monastery At Lluc - A Great Place To Stay
Morning Over Soller From The Gr221 On The Route To Binairaix
Mallorca's Spectacular Northern Coastline 900M Below The Narrow Cingles De Son Rullan
Lunch Stop At The Well Sited Son Mico Refreshment Stop Above Soller Mallorca's Walking Capital
Looking West From Puig Des Teix The Views Extend To Mallorca's Highest Point Puig Major 1436M And Second Highest Puig De Massenella. As Puig Major Is Part Of A Military Base Massenella A Very Fine Mountain Is Much Climbed
From The Summit Of Puig De L'Ofre Looking Towards And The Embassament Reservoir De Cuber
Arriving On Massenellas Summit Plateau
These are real mountains
Yes, it's sunny and yes, the trail is on a clear, waymarked path, especially in the eastern half. But these are steep, rocky mountains with some significant cliffs and some scrambly sections, so treat them as such and exercise normal care. It's not a good place to get stuck in a storm. Fortunately, storms are not common.
Historic land access issues still exist but don't impinge on the route
Mallorca is famed for its access issues and for fences and gates appearing. These still exist but they seem to be becoming fewer. The Mallorcan government seems determined to ensure a successful trail, so periodically buys 'estates' as they come on the market. So, few worries on that count.
Coming from a tradition of go-anywhere national parks and now open access countryside, it's easy to get vexed about this. But let's cut the landowners a little slack. Some of the family estates were probably old long before Jaume 1 of Aragon arrived in 1229, so it's going to take everyone a little while to adapt. And you have to admit that they have looked after the place pretty well, for centuries.
If you need a guide….
Contact Jaume Tort. He makes the maps for Alpina and sells these as well as our books on the island.
There are plenty of other outdoor activities on the island
There are several fine canyons, some amazing rock climbing, and scope for shorter or longer trail runs, but the star of the show is the road cycling. Perfect spring weather, steady gradients, good tarmac and 750m climbs bring out all sorts of cyclists onto the roads. Perhaps this is why there are only a couple of busses a day between Sóller and Lluc, the road is quite taken over. Looks fantastic.
It's stony…
And great.
To read more articles like this get our newsletter
Sign up today for a 20% discount on your next purchase. Join over 30,000 enthusiasts from around the world. If you don't love our mix of new books, articles, offers and competitions, you can unsubscribe at any time. We will never spam you, sell your data or send emails from third parties.