Coronavirus status – you can still buy books and ebooks to plan, enjoy and dream, but any essential messages should be to info@cicerone.co.uk. Please do not phone, as our offices are closed. Thank you!
Walking in the Cevennes
31 walks and the Tour of Mont Lozere
Notify me
Enter your email address to be notified when this title becomes available.
An introductory guidebook to walking in the Cevennes region of southern France. The guide describes 16 day walks in the south (based around Le Vigan), 15 day walks in the north (based around Florac) and a 5-day trek around Mont Lozère. Includes routes in the 230,000 sq km Parc National des Cevennes and upper reaches of the Tarn gorge.
Seasons
April-October, but try to avoid July and August. Snow covers the region in winter.
Centres
Main centres are Florac and Le Vigan, with smaller centres such as Cassagnas, Le Pont-de-Montvert, Ste Enimie, Barre des Cevennes, Valleraugue and Montdardier.
Difficulty
All levels catered for, from easy walks to high mountains.
Must See
Cirque de Navacelles, the villages and towns of the region, the Gorge du Tarn.
Availability
Out of Stock
Overview

Table of Contents

Maps

Updates

Reviews

Where to Buy

Downloads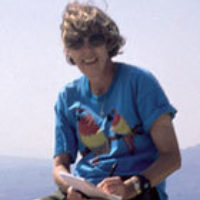 Janette Norton
Janette Norton lived in France, near Geneva, for over 30 years with her physicist husband, Alan, raising four children and working in the marketing field. Her love of mountain walking dated from the time she was a guide in her twenties, and the proximity of the Alps and Jura to her home inspired her to continue her passion. After her children grew up, she branched out to explore other areas of France.
View author profile