What are the Munros? And why should I climb them?
What are the Munros and why you should walk them? Steve Kew, the author of two Cicerone guidebooks on these hills, explains more.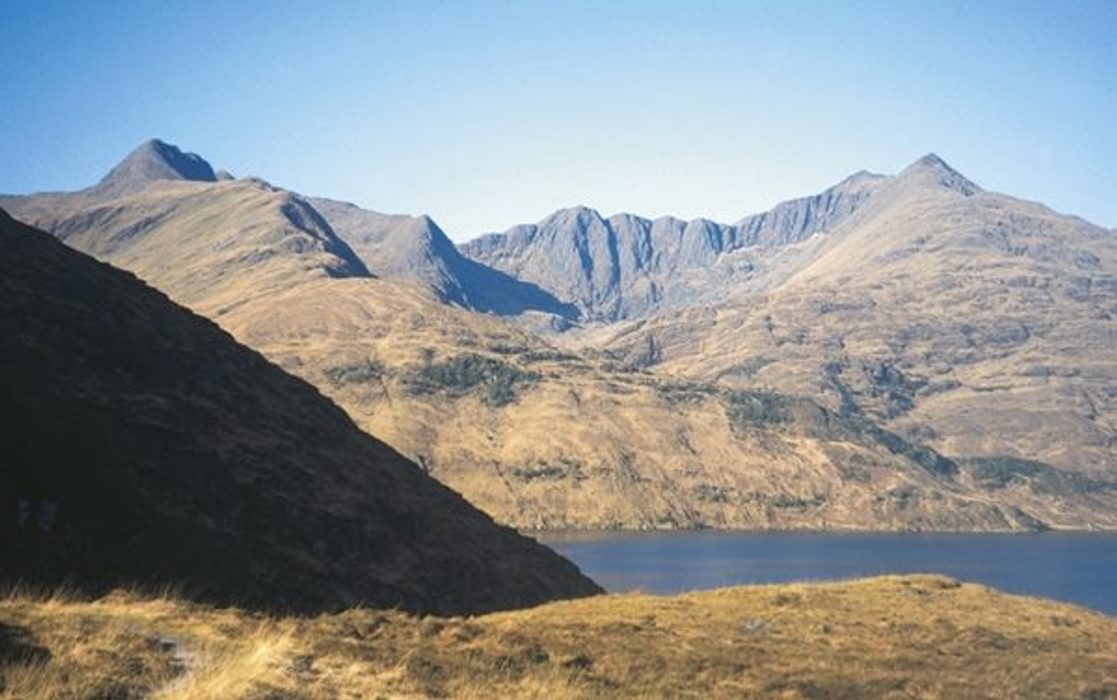 Steve Kew is the author of the two Cicerone guidebooks to the Scottish mountains dubbed the Munros. Here he explains why the Munros became classified in this way and why you should walk them.
What exactly are the Munros?
I don't propose here to retell the history of this select group of hills. Suffice to say that Sir Hugh Munro's great idea of climbing all the 3000ft mountains in Scotland has for over a century captured the imagination of everyone who loves mountains. In the popular imagination the Round of Munros includes all the hills that are over 3000ft in height. Once you start climbing them, however, you quickly realise that this is not the whole story. There are many points where the land rises above 3000ft but is not regarded as a separate hill; or where it clearly is a separate hill, but it has still not been accorded the status of a Munro.
Sir Hugh's original list, drawn up in 1891, was rather different from the most recently updated version. Some revisions have taken place as a result of improvements in mapping. Sir Hugh, for example, rather conveniently believed that the Inaccessible Pinnacle was lower than Sgurr Dearg and so it was not originally listed as a Munro. Even today the latest satellite mapping techniques may reveal that the accepted heights of hills is wrong (usually only by the odd metre). Ben Nevis itself is now officially 1m lower than it was a few years ago.
Munros: hills over 3000ft? Not quite.
Successive revisions of the list by the Great and the Good have sought to declassify some hills and upgrade others, not just because their respective heights have been reassessed but also on the basis of their 'character' or 'remoteness', or whether it was felt that readers ought to be directed to one rather than another. There is not always an obvious logic to the hills that are in or out of the list at any moment in time, and the list has been revised so often that it is in some danger of being discredited. There have been two recent revisions in which Sgurr nan Ceannaichean and Beinn a' Chlaidheimh were downgraded and these are now no longer deemed to be Munros. On the current list there are 282 Munros and 227 Tops.

There are 282 Munros – that's a lot of cheese sandwiches.
It's a lot of blisters, too, and sweat and tired muscles and wet socks. But think of the positive side. Doing the Munros will take you to places of quite extraordinary beauty that you would never otherwise have seen; places that inspire awe, reflection and sometimes fear. The pleasures awaiting the Munroist are many and varied. Navigating your way through the primeval wonderland of Scotland's mountain landscapes will put the rest of your life into a new perspective. There will be moments of great satisfaction, often in the midst of adversity; moments when you have unforgettable encounters with wildlife, and moments when friendships are forged through shared experience. Climbing the Munros might even give you a greater understanding of your own inner strengths and weaknesses, a discovery of where your own limits lie and a chance to stretch yourself beyond them. There is a lot to be gained from walking the Scottish hills.
Despite all the argument and lack of clarity about what makes a hill a Munro, and despite the all-too-frequent revisions, there is no doubting the fact that the underlying idea of the list makes sense to most people; it always has made sense and it probably always will. The list stands for something meaningful both to the hillwalker and to the public at large, and that something involves the idea that the Munros are all the highest hills in Scotland.
To read more articles like this get our newsletter
Sign up today for a 20% discount on your next purchase. Join over 30,000 enthusiasts from around the world. If you don't love our mix of new books, articles, offers and competitions, you can unsubscribe at any time. We will never spam you, sell your data or send emails from third parties.