A difficult day in the Pyrenees
An extract from A Walk in the Clouds by Kev Reynolds reveals that sometimes you can have 'Something of a doo-day'. This story takes place in the Pyrenees, near the valley d'Oô.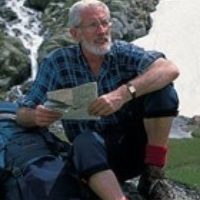 Kev Reynolds
A lifelong passion for the countryside in general, and mountains in particular, drives Kev's desire to share his sense of wonder and delight in the natural world through his writing, photography and lecturing.

Claiming to be The Man with the World's Best Job, he has enjoyed a fruitful partnership with Cicerone since the 1970s, producing over 50 books, including guides to five major trekking regions of Nepal, and to numerous routes in the European Alps and Pyrenees, as well as walking guides for Kent, Sussex and the Cotswolds.
View Articles and Books by Kev Reynolds