An Autumn Walk in Extremadura - from Monesterio to the monastery
The walking group in Gisela's village in Extremadura, Spain, have never walked from the town of Monesterio to visit the monastery that sits on the highest point of Badajoz Province. So, Gisela Radant Wood, the author of the guidebook to Extremadura, recently introduced them to this beautiful walk.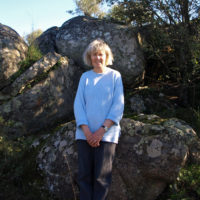 Gisela Radant Wood
Gisela Radant Wood is a walker, writer, photographer, avid reader and passionate about Extremadura. She has lived in the Sierra de Montánchez for the past 10 years, walking there on a regular basis. Ten years ago Gisela set up the website www.walkingextremadura.com and is actively involved in promoting the area as a walking paradise.
View Articles and Books by Gisela Radant Wood