Walking on the Costa Blanca
50 mountain walks and scrambles
50 circular walks and scrambles that explore the Costa Blanca mountains, around the resorts of Alicante, Benidorm and Calp, a popular European winter sun adventure destination. From 1500m peaks and knife edge ridges to deep gorges, the walks range from gentle strolls to demanding days with steep climbs, and from 3 to 20km in distance.
Seasons
The perfect escape from British snow and rain. The Costa Blanca Mountains are at their best during the late autumn, winter and early spring when they are covered in wildflowers and blossom and walkers enjoy T-shirt days under blue skies.
Centres
From the the bustling coastal resorts of Calp, Altea and Benidorm to charming mountain towns and village like Xalo (Jalon), Alcalali, Parcent, Pego, Sella, Finestrat, Castell de Castells and Guadalest.
Difficulty
There is something to suit most abilities except, perhaps absolute beginners. Waymarking sometimes leaves a little to be desired - though it is getting better - so a bit of hillcraft and a modicum of agility on the rougher trails will always come in handy.
Must See
Covers the limestone peaks and jagged ridges that stretch inland from Spain's most popular holiday coast. From the high summits of Aitana, the Puig Campana, Xanchet and Montgo to the spiky crests of the Serra Bernia, Ferrer and Caval Verd, and the deep ravines of the Barranc de Malafi and the Barranc del Cint as well as the plunging seacliffs of the Serra Gelada.
Overview

Table of Contents

Updates

Reviews

Downloads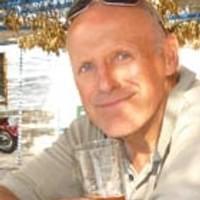 Terry Fletcher
Terry Fletcher has walked and climbed among the mountains of the Costa Blanca for more than 30 years. His love of wild places has taken him all over Europe and North America, where he has a particular fascination for the sandstone canyonlands and deserts of the American South West. As a full time professional writer and photographer for more than 40 years, his work has appeared in almost every national newspaper as well as specialist magazines. He has also appeared on network television and radio as a commentator on the outdoors. He is a former editor of Cumbria and Lake District Magazine, Dalesman and The Countryman. He lives in the Yorkshire Dales.
View author profile