Explore Tenerife - from easy strolls, day-walks to long-distance trails
I've lost count of the number of times I've found myself in Tenerife in the middle of winter. Sometimes I've visited to explore the island, and other times it's been an enormous stepping stone on the way to the islands of La Gomera, La Palma and El Hierro.
With the recent arrival of the Cicerone guidebook Walking on Tenerife, we caught up with the author Paddy Dillon to find out a bit more about winter sunshine walking on the island.
Paddy said:
"I can't understand why so many flock there in the summer, but surely it's too hot to walk. Mid-winter suits me fine, as it's still largely sunny and clear, but fresh at altitude, with the possibility of snowfall on the slopes of mighty El Teide. I never cease to be amazed at the number of people in Tenerife who possess sledges, snowboards and skis!
El Teide
Apart from El Teide, which dominates the island by its sheer bulk and conical form, I really enjoy exploring around its flanks, where a splendid network of waymarked trails is available. However, I've been watching access developments on the island for many years, and was delighted to find that old, traditional trails were being cleared, restored, signposted and waymarked. There are 'PR' routes, flashed yellow and white, which generally take a day to cover, and these have appeared throughout Tenerife, from Teno in the west to Anaga in the east.
I was also fortunate to quite literally stumble across workmen as they were putting the finishing touches to the long-distance GR131, which runs through the centre of Tenerife and takes five days to walk. The GR131 is part of an island-hopping route that has already been established on El Hierro, La Palma and La Gomera.
Very few people associate Tenerife or the Canary Islands with long-distance walking, but I've been keen to alert people to the possibilities, and my new Cicerone guidebook to Tenerife is currently the only one to cover the GR131, so enjoy the possibilities!"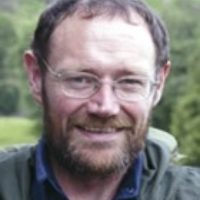 Paddy Dillon
Paddy Dillon is a prolific walker and guidebook writer with over 90 guidebooks to his name, and contributions to 40 other titles. He has written for several outdoor magazines and other publications, and has appeared on radio and TV. Paddy is an indefatigable long-distance walker who has walked all of Britain's National Trails and several European trails. He has also walked in Nepal, Tibet, Korea and the Rocky Mountains of Canada and the US. Paddy is a member of the Outdoor Writers and Photographers Guild and President of the Backpackers Club.

View Articles and Books by Paddy Dillon