Walking on La Gomera and El Hierro
Delivery & Returns
Free 1st Class postage on UK orders. European postage from £2 per item. Worldwide postage from £3 per item. If you're not happy with your purchase for any reason, we'll give you a full refund.
More information...
A walking guidebook for exploring La Gomera and El Hierro with 45 day walks and treks for all abilities from rugged mountain treks to coastal walks. This wide selection of walks cover long distance trails such as Camino de la Virgen, GR131 on La Gomera and some of GR132 across the Canary Islands. Plenty of variety for all to enjoy.
Seasons

best between November and May, as the summer months are too hot, but it can sometimes be damp and misty on the higher parts; spring is especially colourful

Centres

on La Gomera - San Sebastian, Playa de Santiago, Chipude, Valle Gran Rey, Vallehermoso, Hermigua on El Hierro - Valverde, El Pinar, La Restinga, El Frontera

Difficulty

routes vary from short, level and easy to long, steep and strenuous; almost all routes are waymarked and signposted, and no special equipment is required

Must See

on La Gomera - Alto de Garajonay, Garajonay national park, laurisilva 'cloud forest', deep and rugged barrancos, GR131, GR132 on El Hierro - Malpaso, World Bisosphere Reserve, Camino de La Virgen, GR131, volcanic cones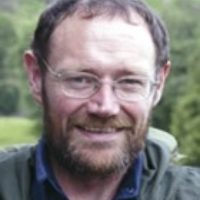 Paddy Dillon
Paddy Dillon is a prolific outdoor writer with over 90 guidebooks to his name, and contributions to 40 other publications. He has written for a variety of outdoor magazines, as well as many booklets and brochures for tourism organisations. Paddy lives near the Lake District and has walked in every county in England, Scotland, Ireland and Wales; writing about walks in every one of them. He enjoys simple day walks, challenging long-distance walks, and is a dedicated island-hopper. He has led guided walks and walked extensively in Europe, as well as in Nepal, Tibet, Korea, Africa and the Rocky Mountains of Canada and the United States.
View Articles and Books by Paddy Dillon