Fancy getting a mountain for your birthday?
Then make friends with Norway... Is this the most unexpected update to a guide, ever?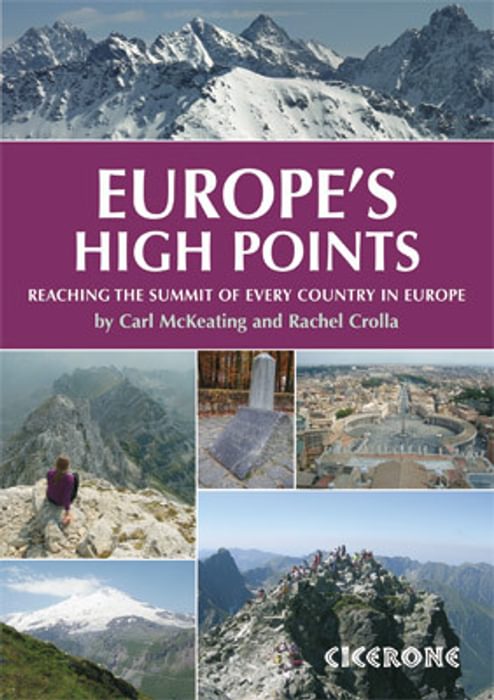 Handling updates to walking guidebooks is a key part of what we do and we accept that things change. We need to update all sorts of information in our guides and are grateful to readers for sending comments in. (When we have been told about a change, we pop an update note on our website. You can choose to receive an automatic email whenever there are changes or you can just check under the updates tab. Then, when we reprint the guide we have everything checked out again by the author and make further changes to the book. There are updates in virtually every book we reprint.)
Over the years, we have found changes to just about anything you can imagine. The list is long but includes re-routing, closure of access, new roads, changes to accommodation, new or closed restaurants, huts, hotels, huts burned down, huts rebuilt, new trails superimposed on older traditional lines with new names, lost signposts, rockfall, whole mountainsides collapsed.
However, the mountains don't normally move to a different country...
Apparently Norway is thinking about giving Finland a new mountain summit for its 100th birthday. This will create a new high point in Finland, rendering our walking guidebook to Europe's High Points completely out of date! It's not a big area, only 0.015 sq km, and only shifts the high point by 40m. But it's the thought that counts.
So, it means that Karl McKeating and Rachel Crolla will have to update their guidebook to include the new highest point in Finland. Whoever would have predicted this?
What do you give a country that has everything?
What an incredible birthday gift and pretty hard to beat! I can only guess how the Finns might respond. Perhaps they could offer a lake in return? They have as many to spare as Norway has wilderness peaks.
Want to walk Finland's new high point?
Europe's High Points will be reprinting in early 2016. Our Walking in Norway guidebook will be getting a full update in the next few years and we are planning a Trekking in Finland guide for 2018.
Full details are in this Guardian article:
Europe's High Points
Reaching the summit of every country in Europe
£14.95
A guide to reaching the summit of every country in Europe - driving, walking and climbing routes to the tops of 50 countries in Europe. Detailed route descriptions, sketch maps - advice on transport, seasons, grading and gear. From afternoon strolls in Malta to three-day mountaineering ascents on classic Alpine routes such as Mont Blanc.
More information
To read more articles like this get our newsletter
Sign up today for a 20% discount on your next purchase. Join over 30,000 enthusiasts from around the world. If you don't love our mix of new books, articles, offers and competitions, you can unsubscribe at any time. We will never spam you, sell your data or send emails from third parties.