From Marriage Proposals to Heimlich Manoeuvres – Stories behind the Pictures in Scrambles in Snowdonia
Carl McKeating worked with Rachel Crolla to update Steve Ashton's classic guidebook Scrambles in Snowdonia. He reflects on some memorable experiences in the Welsh mountains shared with the people who appear in the photographs for the new book.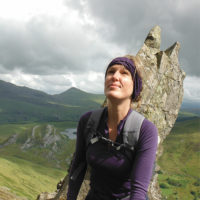 Rachel Crolla
Rachel Crolla is an outdoors all-rounder who loves hiking, biking, scrambling and climbing. Rachel is an outdoors writer and photographer who is also trained as a journalist and teacher. She has hiked and climbed across the UK, Europe and the USA. In 2007 Rachel became the first woman to reach the summit of every country in Europe, and co-wrote the Cicerone guide book Europe's High Points soon afterwards. She is passionate about enthusing the next generation of hikers and cyclists with a love of the outdoors.
View Articles and Books by Rachel Crolla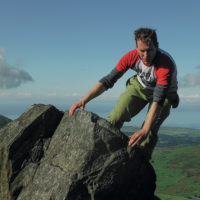 Carl McKeating
Carl McKeating is from Yorkshire. He is the co-author with Rachel Crolla of the books, Europe's High Points and Walking in the Auvergne published by Cicerone. A rock climbing and mountaineering enthusiast, in addition to ascending all of Europe's national high points, in 2010 he completed a long-standing ambition to climb all the routes in Ken Wilson's Classic Rock which he followed with a three-month climbing and mountaineering tour of America. A qualified English teacher, in 2014 Carl started work on a doctorate about Mont Blanc in British Culture.
View Articles and Books by Carl McKeating