The future of our moorlands - hard work and peat bogs
Anyone who has old memories of tramping through thick black bog on Black Hill, a summit on the Pennine Way in the Peak District, will appreciate the work that has been put in to regenerate these moorlands. The work here, and on many other areas, is critical to keep these places healthy and to protect them from erosion and collapse. This article looks at the importance of protecting the future of our moorlands, and, in particular, the work of Moors For The Future.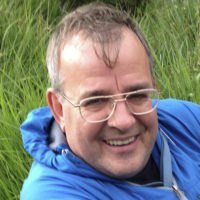 Paul Besley
Paul Besley is a volunteer Ranger for the Peak District National Park and a member of Woodhead Mountain Rescue, an informative walking guide and writer. He first went walking in the Dark Peak when he was 14 years old and a love of the high moors and gritstone edges was born. Over the following years he has explored the area, walking its moorlands, investigating hidden cloughs, expanding his knowledge and experience. His Ranger base is in the Upper Derwent Valley, just a few minutes from his home in Sheffield.
View Articles and Books by Paul Besley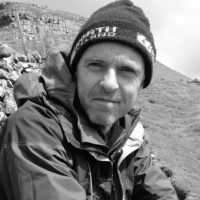 Andrew McCloy
Andrew McCloy has a passion for walking, and as a writer and journalist he has written or contributed to over 20 outdoor titles. An experienced long distance walker, he wrote the first ever guide to walking from Land's End to John o'Groats. He is a member of the Outdoor Writers and Photographers Guild, contributes to a variety of magazines and newspapers and is also a freelance access and recreation consultant.
View Articles and Books by Andrew McCloy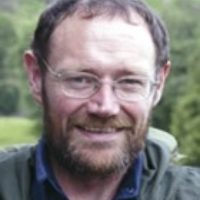 Paddy Dillon
Paddy Dillon is a prolific outdoor writer with over 90 guidebooks to his name, and contributions to 40 other publications. He has written for a variety of outdoor magazines, as well as many booklets and brochures for tourism organisations. Paddy lives near the Lake District and has walked in every county in England, Scotland, Ireland and Wales; writing about walks in every one of them. He enjoys simple day walks, challenging long-distance walks, and is a dedicated island-hopper. He has led guided walks and walked extensively in Europe, as well as in Nepal, Tibet, Korea, Africa and the Rocky Mountains of Canada and the United States. Paddy is also a member of the Outdoor Writers and Photographers Guild and President of the Backpackers Club.​
View Articles and Books by Paddy Dillon