Hiking and mountain biking in Cappadocia, Turkey
Sarah Spencer, Cicerone's Sales Manager, explores the extraordinary rock structures of the Cappadocia, in Turkey, and concludes a journey tracking down some old memories while she's there.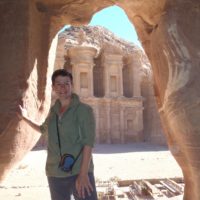 Sarah Spencer
Sarah is responsible for promoting our ever-growing list of guidebooks to the trade. She's a keen walker and mountain biker and heads out to the hills at any given opportunity. Her love for books and the great outdoors makes Cicerone a great place to while away a working week.
View Articles by Sarah Spencer