Hiking in the cirques, l'île de La Réunion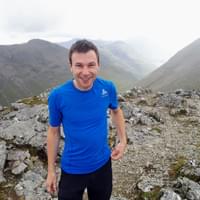 When Réunion was suggested to Alex and Alice Stearn as a honeymoon destination, it didn't take all that much googling to see that it was the sort of place the couple would like. The arrival of the maps from Stanfords only confirmed this – they'd never seen so many contours…
A year ago, if someone had mentioned Réunion to me, it would have brought up a vague notion of an island somewhere, with little more detail than that. Having since mentioned our travel plans to a lot of people, I think that my ignorance was fairly typical of most Brits.
Réunion is a French department, but with over 12 hours' flying time from Paris, we were hoping that it would feel a bit different to a week in the Dordogne. It did – apart from the wine, crepes, coffee, currency and, erm, driving, you'd be forgiven for forgetting that you were in France. A verdant volcanic cone in the Indian Ocean, just north of the Tropic of Capricorn, Réunion sits between Mauritius and Madagascar but a long way from anywhere else.
In researching our trip, it was obvious to see that the cirques would be a highlight for anyone who likes mountains, but it took us a bit longer to work out what they actually were. Technically known as caldera, the cirques formed from the collapse of a volcanic crust when the chamber underneath failed to support it (Glencoe is the same). The result is three very steep and very deep craters (technically more like sinkholes), abruptly dropping away from the gentler slopes of the volcanic cone that forms the island.
Draped in lush tropical vegetation, covered in a network of hundreds of miles of well-marked trails linking remote but charmingly hospitable villages, well stocked with food and rum, the cirques are a dream for walkers.
A good compromise
You could walk for a day or a month in Réunion. We had six days. With a number of national (Grande Randonnée) trails and several 'classic' tours of the cirques on offer, we settled with a combination of the Tour des Cirques and Haute Mafate routes. We met people who were walking right across the island, and others walking for less than a day – I'm sure that they all had a good time, but I think that we had a good compromise. So, after a long journey (via Paris and Mauritius), and a very steep and switchback-ridden drive, almost entirely in first gear, to Cilaos (1207m), we fought off the jet lag and set off for an early start, fuelled by good coffee and patisserie.
We expected a slog for the first day, aiming for the summit of Piton des Neiges (a misnomer as it very rarely sees snow), being the highest point on the island at 3070m. However, the contours seemed to slip by fairly easily. The paths were steep but good, with steps and even rails for the hardest bits. Being the French summer holidays, and the high season for walking in Réunion, we expected the paths to be busy, but apart from the obvious congregation point of a water source half way up, it felt that we were largely on our own.
It was clear early on that the Réunionese (at least those who took to the hills) were fit – they were mostly running past us, in spite of the contours. The existence of the Grand Raid Réunion – a 164km race with 10km of ascent, should perhaps have given us a hint that they like to run up things.
One of the joys of walking in Réunion was that the landscape seemed to change, frequently and sometimes quite abruptly. Our first experience of this was when we reached the rim of the cirque, having been in fairly dense forest (almost jungle) all morning. Suddenly we were on the 'plateau' (which was far from flat), surrounded by low-lying shrubs, with a more open feel to the landscape. We stopped for a break, taking a last look – almost straight down – on Cilaos and out towards the north coast and the ocean beyond, before taking the gentler path on towards the summit.
The terrain soon changed again. As we got higher the vegetation became sparser and eventually gave up completely, giving way to a boulder field of volcanic pumice.
This, combined with us being in bright sunshine above dense cloud covering most of the island, gave a distinctly other-worldly feel.
Reaching the summit mid-afternoon was perhaps unusual (most might go up for sunrise, or perhaps sunset if camping on the top), so apart from a friendly group of locals lying in the sun, who no doubt had run past us that morning, we again had the place to ourselves. It wasn't in any way a technical summit, but the views were no less spectacular, and there was still a nice sense of achievement on reaching the top of the island. Looking down the precipitous drops into the valleys far below, and across the blanket of cloud to the only other high point on the island, Piton de la Fournaise (an active volcano), was wonderful.

After taking our time on the summit we backtracked the hour or so to our bed for the night, at the Refugio de Piton de Neiges. The accommodation was basic, but our hosts were generous with a very hearty dinner of Creole sausage stew, butter beans and rice, accompanied by quite a bit of some unidentified red liquid that turned out to be 40% alcohol. A lunar eclipse finished off our night nicely, and everyone was in bed for about 8pm, ready for an alpine start.
The sunrise was spectacular, but we needed to wear all of the layers that we were carrying, and it was still freezing. Again, we were well above the cloud. We were back down to the refuge for a coffee in the sunshine by 10am.
The rest of the day we walked along the gentle slopes bordering the cirques, which had a Mediterranean feel, but as we started to lose height the vegetation shifted from temperate to tropical, and the paths got very, very muddy. There were ladders when required, steps and handrails, but despite this we both took a few slides.
Late in the afternoon we reached the rim of Cirque de Salazie, the second of the three on our itinerary, and caught our first glimpse of a view that we would not quite manage to get used to over the next few days. The sides of the cirque seemed almost vertical (including the one that we were about to descend) and were again draped in lush vegetation. The villages were perched on flat(ter) bits, separated by steep ravines. The cirque was dominated by the pyramid of Piton d'Anchain rising up steeply. Looking up regularly at this view, we descended, steeply but without difficulty, to Hell Bourg and our guesthouse for the night.
The next day, after stocking up on pastries from one of several bakeries in the village (yup, still in France), we walked to Le Belier via Piton d'Anchain, which turned out to be a superb viewpoint, as well as an excellent source of fresh guava, which a French couple (the only other people we saw) showed us how to eat.
Trip highlight
Our guesthouse for the night was a highlight of the trip. Our host clearly took great pride in his beautiful house perched on the side of the valley and took no less pride in the food and drink he provided for us. We were welcomed with a selection of flavours of rhum arrangé (local rum infused with fruit, coffee or spices), followed by multiple courses of delicious food. Dinner, as at all of the gîtes, was a communal affair where we sat down with whomever else was staying and shared the food and wine. The company, both from our host and the other guests, was great.
With sadness, we left the next morning, to walk up to Col des Boeufs, with a side trip up Piton de Marmite. At the col we had an entirely new view, down into the last of the three – Cirque de Mafate. Unlike the others, Mafate had no road access at all, and it did look and feel wilder. Incredibly (and with questionable ecological consequences), the villages in the valley are supplied entirely by helicopter, with a daily dawn chorus of aircraft making the short flight over Col de Boeufs to drop everything required to support a burgeoning tourism trade as well as the needs of the villagers. La Nouvelle, our stop for the night, was a sizable community with several pubs (with impromptu live music performances from the locals), a bakery and, according to my wife, some of the best choux pastry she's had.
The next day was another one of variety, with very steep ravines, an entertaining river crossing, dramatic and sometimes intimidating cliffs, and an incredible waterfall at Trois Roches.
We stopped the night at Marla, more of a hamlet than a village, where we had the best view of the Milky Way I have ever seen.
For our final day, we climbed up to Col du Taibit, another great viewpoint, both into Mafate and down to Cilaos where we had started our walk. Inevitably, there was a lot of height to be lost (and gained again, this being Réunion) but the promise of crepes and coffee kept us going. We stopped for lunch by a waterfall, where small kids (and grown up kids) jumped into the plunge pool from quite a height. We settled instead for a chilly swim before the final steep ascent back to Cilaos.
We had no trouble filling our remaining time in Réunion: highlights included watching whales surface while paragliding, walking on Piton de la Fournaise, wild swimming and visiting the colourful and fun Saturday market in Saint Pierre (the samosa vendors dancing to French pop music as they served us will stay with me for a long time). There was a lot to do. It was with great sadness that we had our last café au lait and pastry, before heading to the tiny airport to fly on to Mauritius.
We'd considered many options for our honeymoon before settling on Réunion, and the expectations were high. Fortunately, it surpassed them. The Réunionese were friendly, helpful and very hospitable, and those we met seemed keen that we saw the best of their beautiful island. The walking could be as challenging as you wanted it to be, but the logistics were hassle free and you could stay in comfort and eat well, while having to carry very little. Would we go back? Certainly, if only it were a bit closer...
To read more articles like this get our newsletter
Sign up today for a 20% discount on your next purchase. Join over 30,000 enthusiasts from around the world. If you don't love our mix of new books, articles, offers and competitions, you can unsubscribe at any time. We will never spam you, sell your data or send emails from third parties.