How to discover a new cycling route from home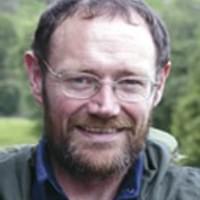 Consisting of family-friendly cycle routes across the UK, the Sustrans National Cycle Network is the perfect source for exploring your local area by bike. As Paddy Dillon discovered, there may even be a cycle trail right outside your front door.
Everyone knows me as a keen and dedicated walker, but let me share a secret with you: I have a Brompton bicycle folded up beside my front door. Every time I leave the house, I have the option to go on foot or unfold the bike and go at speed.
With Covid-19 causing havoc with international travel and causing a lot of people to think twice before using public transport, you may be wondering how best to get out and about. I advise you to 'get on yer bike!' and explore your local area.
Discovering cycling routes near home

Some years ago while exploring County Durham, I was enjoying some of the excellent cycle paths that have been made out of old railway trackbeds. I came across one that was signposted by Sustrans as Route 70. A map-board showed that it ran coast to coast from Walney Island in Cumbria, to either Whitby or Sunderland on the North Sea coast. My immediate thought was: does it pass where I live in Ulverston?
The question was answered as soon as I returned home, as the nearest junction to my house sported a brand-new Sustrans Route 70 signpost. All of a sudden, I was living on a coast to coast cycle route!

Cyclists pass my house every day, going at speed down into town or puffing and panting if cycling up my steep road. Although I never cycle up my road, choosing a more humane approach with a gentler gradient, I now follow a Sustrans cycle route every time I leave the house.

What are Sustrans cycling routes?
If you've never heard of Sustrans, it's the organisation responsible for all those blue cycling markers that you see on signposts or attached to lampposts beside the roads.

Their routes are UK-wide and It's worth having a look at the Sustrans website and National Cycle Network route map to discover which of their routes runs closest to your house, and how it connects with other routes. I sometimes use Route 70 to cycle along to the Cicerone office in Kendal.
Sustrans routes often use quiet country roads, canal paths and cycle paths, which are safe places to take young children cycling. The whole family can enjoy being out in the fresh air, and you can use them to explore all parts of the UK. The off-road routes are equally wonderful as, unlike mountain biking routes, they are suitable for leisurely cycling.

What is the benefit of cycling from home?
Cycling from home allow you to discover parts of your local area that you may miss while in the car or on public transport, including historic or geological sites as well as pubs, cafés and restaurants. In terms of Covid-19, cycling naturally puts a suitable distance between you and any other cyclist or pedestrian, so there's a minimal health risk.
What about long-distance cycling?
While day rides may be best suited for cycling from home, cycle touring is a brilliant way to leave your local area and explore somewhere new. Some of the cycle routes I explored recently using the Sustrans National Cycle Network map have taken me all over County Durham, Lancashire and Yorkshire, as well as Scotland's Great Glen and north and mid-Wales.

I don't use panniers myself, but I have a front basket that I can load that with lightweight backpacking kit and stay out 'bikepacking' for weeks at a time. Cicerone publishes several guidebooks to cycling long-distance routes, which have plenty of advice about cycle touring.

When you're thinking about your next adventure, I heartily recommend that you get 'on yer bike' and see what you can do from your own doorstep.
To read more articles like this get our newsletter
Sign up today for a 20% discount on your next purchase. Join over 30,000 enthusiasts from around the world. If you don't love our mix of new books, articles, offers and competitions, you can unsubscribe at any time. We will never spam you, sell your data or send emails from third parties.