How Tough Is The Walking And Trekking In The Sierra Nevada?
Richard Hartley explains the grading system for the walks, treks and scrambles in his guide to the Sierra Nevada, home to some of Europe's highest peaks.
Tucked away in the south of Spain, in the centre of Andalucía, lies another world. The Sierra Nevada is one of Europe's most southerly mountain ranges and contains the highest peaks in Western Europe outside of the Alps. The area is very accessible, being only a two-hour drive from the sun-drenched beaches of the Costa del Sol. Despite this it sees relatively few visitors – of course, this is part of the attraction. So close to Africa and the costas and yet so wild and inhospitable. The contrast couldn't be more marked. Richard Hartley explains the grading system for the walks, treks and scrambles in his guidebook to the Sierra Nevada.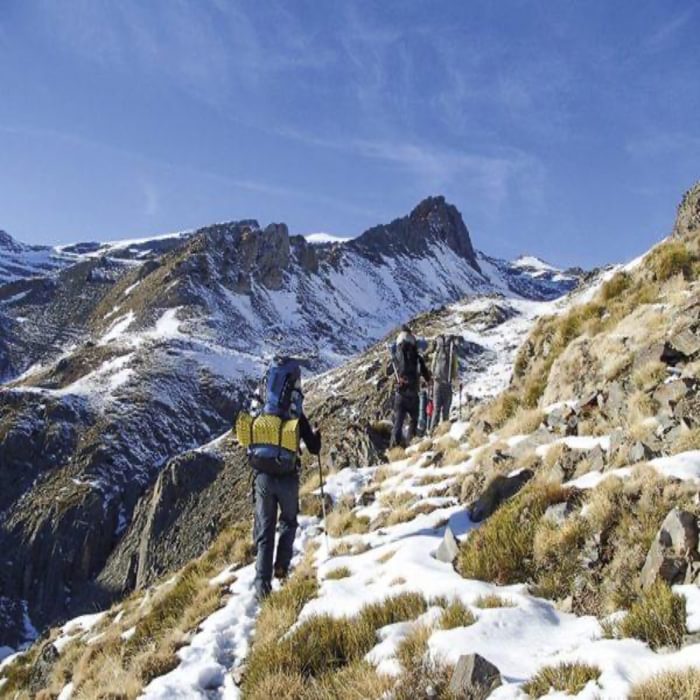 So, how tough is the walking and trekking in the Sierra Nevada?
There is tremendous scope here for those who prefer their mountains wild and dramatic. The guide describes routes of varying degrees of difficulty, from 'easy' half-day jaunts and day trips through to tough multi-day treks. There are also high mountain scrambles for the more adventurous.
The grading of walks is subjective but the following grades have been applied in an attempt to convey the character and overall difficulty of a walk to the reader. It should be noted that use of summer ski lifts or the park bus services to gain altitude will reduce the difficulty and given grade.
Leisurely
No experience necessary. Anyone fit and healthy enough to complete a weekend walk should be able to manage these. Short walks (usually of 3–5 hours' duration) on good, well-maintained paths or tracks at low altitude. No navigational difficulties.
Moderate
Those with hill-walking experience should be able to manage these routes. Good health and reasonable fitness required as there are some longer/harder days (with an average of 5–7 hours' duration). Usually no extremes of altitude or ascent/descent and walking generally on good paths, but with some rocky terrain. Navigation fairly straightforward.
Challenging
Fitness is important on these routes and you may have to improve it before departure. Most treks involve extended walking in mountainous terrain, usually at significantly higher altitudes. Climate and remoteness can also play a part. Previous trekking experience is therefore desirable. Six to eight hours per day with occasional longer days on peaks or passes. Treks may include difficult terrain (including loose scree), high altitudes, occasional significant daily ascents and overnights in remote areas. Potential navigation difficulties in poor weather.
Tough
Tough treks in remote mountain landscapes, so stamina essential as walking days are long and hard. It is recommended that you have previous trekking experience – preferably at altitude – as well as complete confidence in your physical condition and self-reliance. Treks may involve difficult terrain (possibly with some scrambling sections), extremes of altitude and significant ascent/decent (a number of days feature over 1000m of ascent). Navigation difficult in poor conditions. Remote, wild environments with few facilities, perhaps for extended periods – be prepared to rough it!
Very tough
Treks include all the elements of the previous grade, but with extra difficulties such as tricky river crossings, very high or difficult passes, navigational problems or peaks that require basic climbing skills.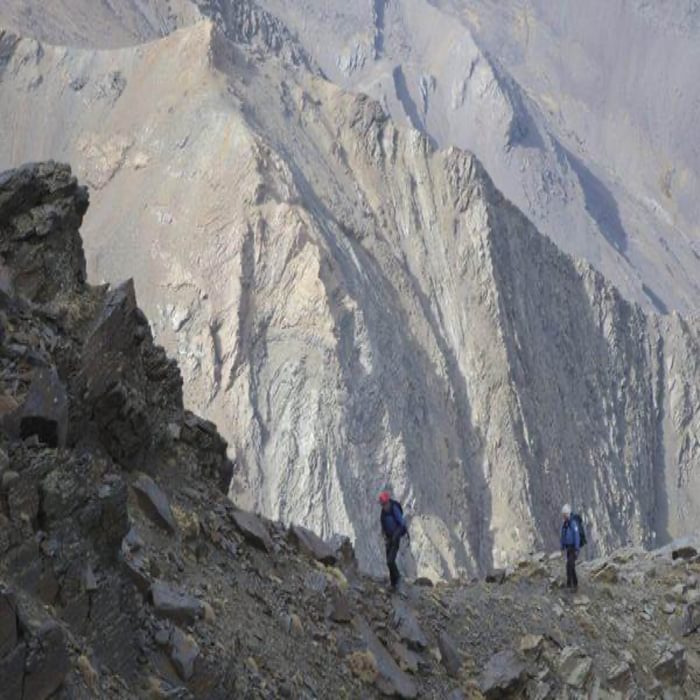 Scrambling grades
A final section in this guide highlights five fine high-mountain scrambles from Grade 2 to Grade 3S for those who are looking for a bit more of an adrenaline rush. The selection given here merely scratches the surface of the possibilities in the region, however; there's plenty of scope for future development!
Grade 1 – no specialist mountaineering skills required. Technically easy although a head for heights may be required at times
Grade 2 – more serious, possibly needing some simple technical skills. Rope and safety gear should be used
Grade 3 – similar to Grade 2 but with simple pitches of easy rock climbing. More technical rope work and protection required
Grade 3(S) – serious. Some short sections of moderate/difficult rock climbing may be encountered.
To read more articles like this get our newsletter
Sign up today for a 20% discount on your next purchase. Join over 30,000 enthusiasts from around the world. If you don't love our mix of new books, articles, offers and competitions, you can unsubscribe at any time. We will never spam you, sell your data or send emails from third parties.