Why I was inspired to write a guidebook to the Traumpfad or the Munich to Venice trek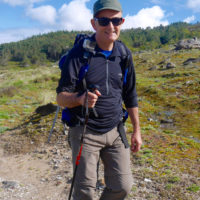 The Munich to Venice trek, or Traumpfad, stole John Hayes' heart. Let him explain why he was so keen to write about it in a new Cicerone guidebook.
To read more articles like this get our newsletter
Subscribe for Cicerone's latest news, articles, offers and competitions. We send an email every couple of weeks and you may unsubscribe at any time. We never send emails on behalf of third parties.