An Introduction to Bikepacking
Bikepacking presents an exciting option for people who enjoy backpacking and all terrain cycling. The fusion of the two activities allows adventurers to explore much further afield in a vastly different way.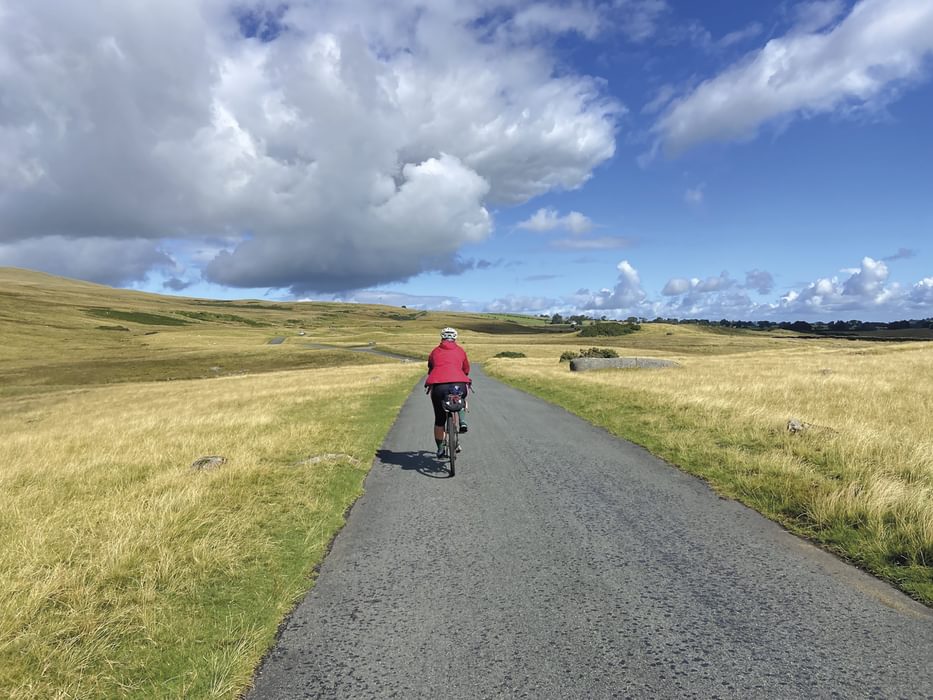 How does bikepacking vary from other forms of cycle touring?
Bikepacking differs from classic cycle touring principally in respect to the terrain you will be covering and the bike you will be riding.
Instead of a paved road, you are heading out onto bridle paths, byways, green lanes, forestry tracks and long-abandoned rights of way. That's not to say there won't be times when taking the road is the best choice or when a B&B or YHA is a sensible option, but for the most part bikepacking can be defined as an off-road camping trip taken on a bike.
Bikepacking also differs from classic mountain biking.
Those keen to begin shouldn't expect routes to be filled with endless high-octane, single-track descents (although there are plenty of these). Bikepacking is more a form of exploration. Becoming fully immersed in the glacial geology, stone-walled farmland and wilderness is a pilgrimage in itself.
Bikepacking, like backpacking, involves heading off on a journey that's going to take you more than one day to complete.
For this reason, you're going to need to take a few things with you to improve your comfort when you are not riding your bike. At the least, you will need a tent (or bivvy bag) and sleeping bag if you are camping, and some food and possibly a way of preparing it.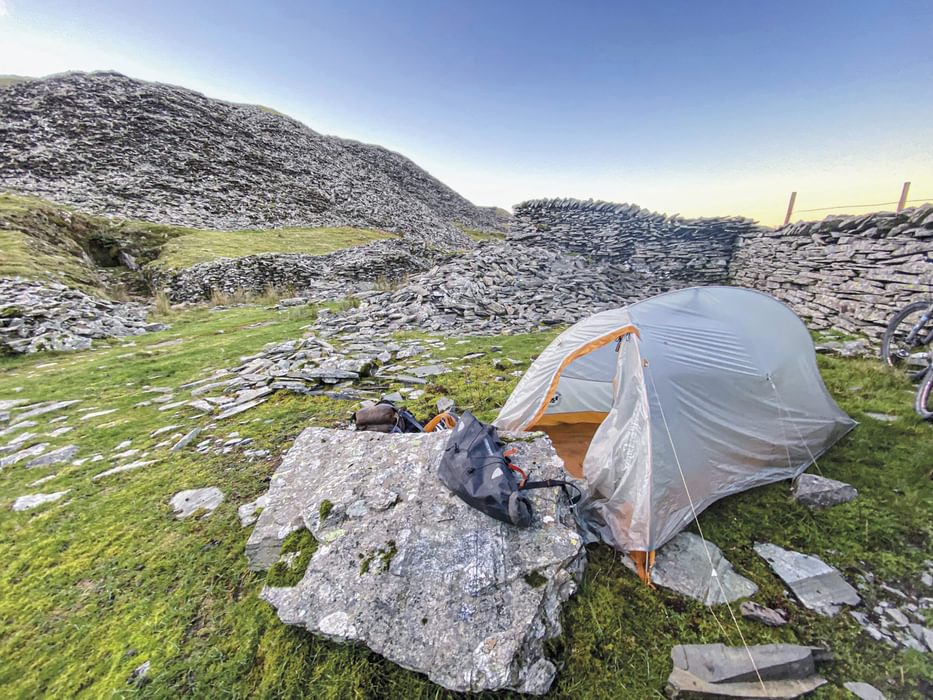 Which type of bike will I need to go bikepacking?
It may not be a surprise that a specialist road bike is unsuitable for the rougher tracks on a bikepacking route, and while many routes may involve stretches of road, you'd be unable to complete a route if you aren't well equipped for the variety of terrain that you'll be facing.
On a standard bikepacking route, you might expect to take a gravel bike on your bikepacking adventures. As the name suggests, they're well equipped for gravel type terrain, roads and dirt tracks.
For more advanced and unruly routes, Mountain Bikes are in an element of their own. The suspension and hardier builds will hold up to more challenging trails and routes, opening up more of the world to an adventure.
For those considering more of a challenge, Bikepacking in the Lake District is a fantastic resource for people looking to take the next step in their Bikepacking adventures, full of challenging and adrenaline fuelled routes that allow you to appreciate the Lake District like never before.
When should you go Bikepacking?
You can go Bikepacking year-round, but you'll need to make the appropriate preparations for the season.
As with any journey that you'll be exposed to the elements, you want to be sure you're well equipped for the conditions.
For Winter, you'll want to be sure that heavy snowfall & cold conditions don't pose any danger. For Summer, consideration to heat, water and sun exposure are key. You will have your equipment loaded onto your bike, so be sure to consider the differences between this and regular cycle touring.
For routes that take you into mountain ranges, be sure to closely monitor mountain weather forecasts. The conditions can change quickly and can make a perfectly safe route into a treacherous one. A good resource for monitoring this is the Mountain Weather Information Service site.
To read more articles like this get our newsletter
Sign up today for a 20% discount on your next purchase. Join over 30,000 enthusiasts from around the world. If you don't love our mix of new books, articles, offers and competitions, you can unsubscribe at any time. We will never spam you, sell your data or send emails from third parties.