What's the difference between walking, trekking, hiking and backpacking?
Cicerone's Joe Williams answers the question you've always been afraid to ask: just what is the difference between walking and trekking? Read on to become a pro with the terminology.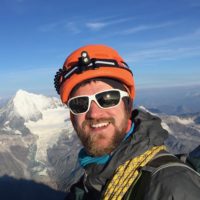 Joe Williams
Joe Williams is Cicerone's Business Development Manager. After many years climbing and running on the roads, he realised he wasn't actually any good at either of those things. He has since turned to mountain ultra running, which he's better at. Joe also enjoys playing the classical guitar, and has an unnatural aversion to swimming.
View Articles by Joe Williams