What's the difference between walking, trekking, hiking and backpacking?
Cicerone's Joe Williams answers the question you've always been afraid to ask: just what is the difference between walking and trekking? Read on to become a pro with the terminology.
Walking
At Cicerone, we use the terms walking and hiking interchangeably to mean a day walk. Something that, in order to complete the walk, might take up to a whole day. It could take just one hour, or the hike might take 24 hours. Some tough hikers might undertake a challenge walk that could last for perhaps 48 hours of straight walking without a break to sleep! We'd still call this a walk though.
Here's some examples of a walk/hike:
Afternoon hike up to Yosemite Falls in Yosemite National Park, USA
Walk around the Fairfield Horseshoe in the Lake District.
Walk to the summit of Ben Nevis.
Walk the dog in your local park.
Hike up Piz Boè in the Italian Dolomites.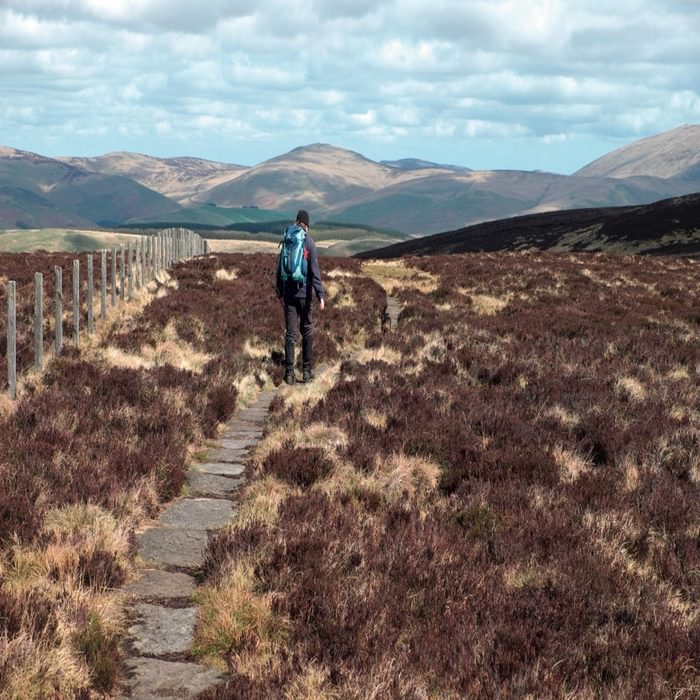 Trekking
Guidebooks for trekking are the heart and soul of Cicerone. A trek is a long-distance route that might take between one week and a month. For some people, they could spin out an epic trek to five months, or even longer. We would however hesitate to call something a trek if it took less than a week. The true essence of trekking is that of immersing yourself in the landscape, focussing on the 'journey' day after day and casting aside your everyday life stresses and worries and allowing yourself to be swept along the trail. It's hard to achieve this 'flow' without walking for at least a week. For a trek, a variety of overnight options are used, with mountain huts being the most common.
Some examples of treks are: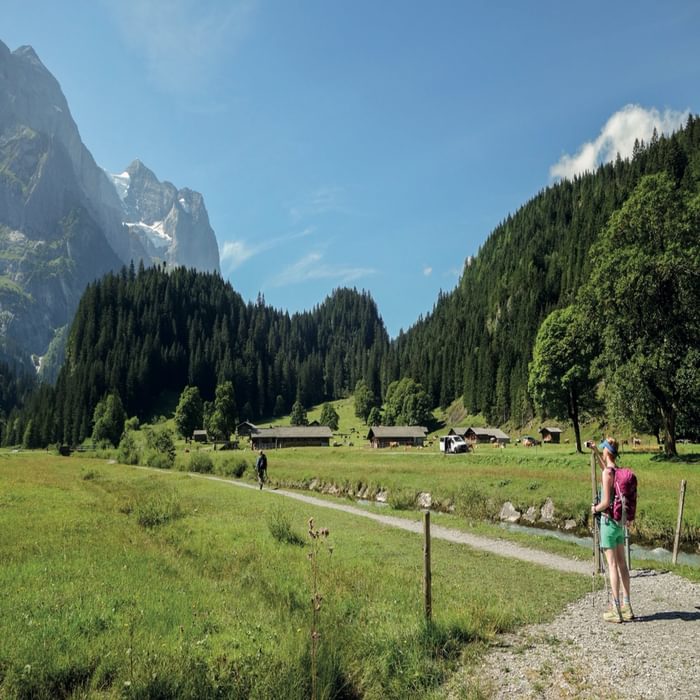 What's the difference between a path and a trail?
They're basically the same thing, although path is the more common term in the UK, whereas trail is more frequently used in North America. In the world of long-distance walking (whether that's the John Muir Trail in California or the South Downs Way in southern England), you'd generally refer to the exact route of the trek to be 'the trail'. So "Let's get back on the trail", or "Where does the trail go tomorrow?" are common statements to make.
But what about a four day walk?
This is a tough one. How about 'multi-day hike? Or 'mini-trek'? Cicerone has a whole book on short hut-to-hut walks, just for the Dolomites, and we still don't know what to call this kind of activity!
Backpacking
Backpacking is similar to trekking, but where in trekking you might tend to stay in hostels, B&Bs or mountain huts, with backpacking you are camping and sleeping in a tent. It's perfectly possible to backpack a trekking route, such as finding beautiful locations to wild camp while hiking the GR10 trail in the French Pyrenees. In the UK, a classic backpacking route would be the Cape Wrath Trail in the far north-west of Scotland.
The advantage of backpacking over conventional trekking is that it allows you to get an even stronger connection to the nature and landscape around you, and gives a greater sense of self sufficiency. The downside is that you need to carry your tent, sleeping pad, sleeping bag, stove and all food, which usually results in a heavier pack.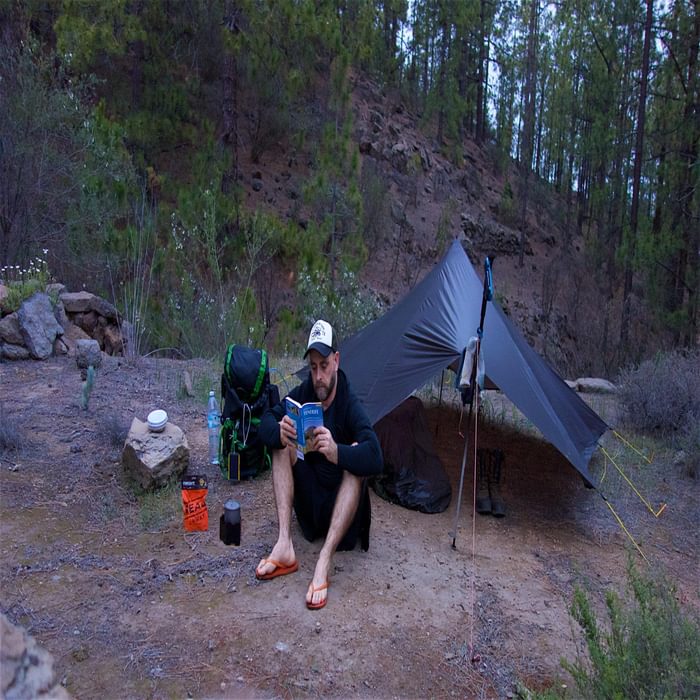 Ultimately, it doesn't matter at all what you call the activity. In our opinion, just getting out into the countryside or the mountains is the main thing. Do you have different definitions from the ones Cicerone use? If so, we'd love to hear the words you use for going for a walk!

To read more articles like this get our newsletter
Sign up today for a 20% discount on your next purchase. Join over 30,000 enthusiasts from around the world. If you don't love our mix of new books, articles, offers and competitions, you can unsubscribe at any time. We will never spam you, sell your data or send emails from third parties.