K2 Summit Alan Hinkes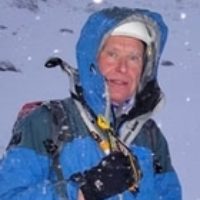 Alan Hinkes' video from the summit of K2 which he climbed in 1995, on his third attempt. Read Alan's story of the ascent of this, and all the other 8000m mountains of the world in his book 8000metres - Climbing the World's highest mountains.
To read more articles like this get our newsletter
Subscribe for Cicerone's latest news, articles, offers and competitions. We send an email every couple of weeks and you may unsubscribe at any time. We never send emails on behalf of third parties.