The Mountains of Romania
A guide to walking in the Carpathian Mountains
Guidebook to walking and trekking in Romania's Carpathian Mountains, including Transylvania, the Brasov mountains, the Retezat mountains and Eastern Carpathians. One of the wildest parts of Eastern Europe, the guidebook covers all the main ranges with routes from 3 miles to 7 day hikes. Practical information on Romania included.
Seasons
From Spring until autumn, with May and June probably the best times. Snow persists into June in the high mountains.
Centres
The main centres in the Carpatrhians are Brasov and Sibiu, which give access to the Becegi, Fagaras and Retezat regions.
Difficulty
Mountain walks, usually well waymarked through the high Carpathians. Plenty of refuges.
Must See
The Fagaras ridge is most of 50 miles long and compares to Scotland's best. Much of the rest of just as good. Wolves, bears and a different but changing culture.
Overview

Table of Contents

Maps

Updates

Reviews

Where to Buy

Downloads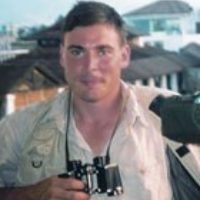 James Roberts
James Roberts was an enthusiastic walker and explorer from an early age, and an experienced author. As a leading authority on walking in Romania, he has guided walking groups there for several years. Sadly, although quite young, he died recently, while this book was in the final stages of preparation.
View author profile