La Palma's changed landscape
The volcanic eruption on La Palma in 2021 caused extensive damage to homes, businesses, schools, churches, farms and agricultural land. For anyone thinking of visiting the island, Paddy Dillon outlines what this means for walking routes in his guidebook.
La Palma's Ruta de los Volcanes is an exceptional walk along the crest of the Cumbre Vieja. The route is pock-marked with volcanic craters, which belched lava in 1480, 1585, 1646, 1677, 1712, 1949 and 1971.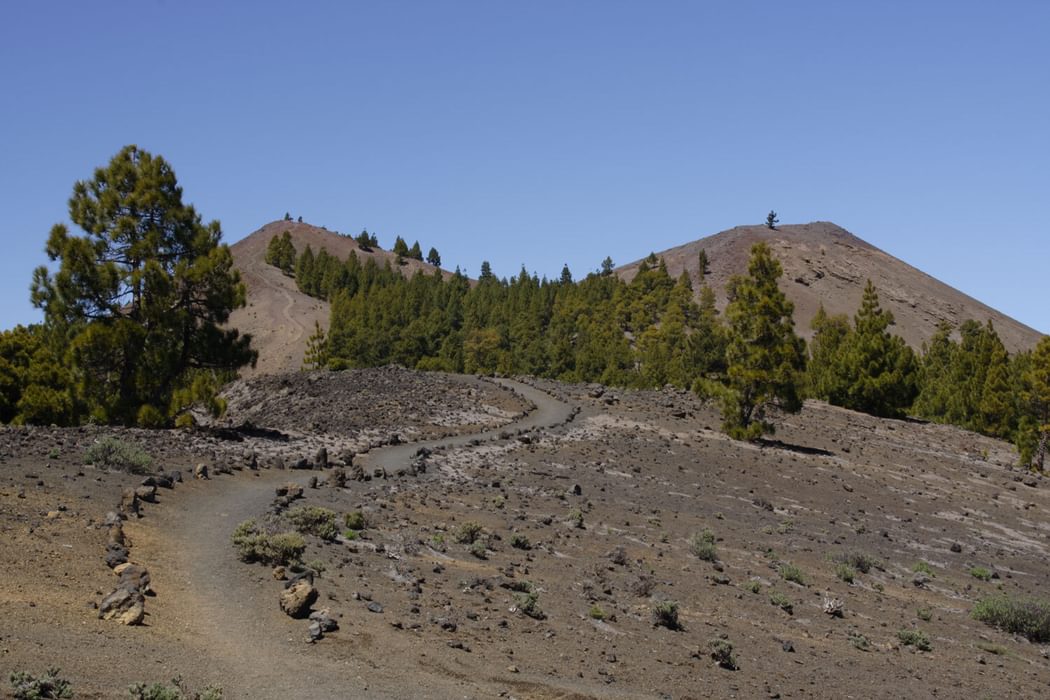 Looking at that sequence only a few years ago I wondered when the next eruption might be. It turned out to be 2021.
I was quite frustrated when the news broke, because no matter what sources of information I chased, none of them gave me the slightest inkling about what part of La Palma had erupted.
They said it was the Cumbre Vieja, but that's an entire mountain ridge, and I wanted them to be more specific.
Picture credit: Jordi Ribó
Picture credit: Jordi Ribó
Days later, when more detailed information was available, I figured out that the lava must be heading towards Los Campitos. That's an area where I'd described a long-distance walking trail, the GR130. Some days later the lava rolled right across it and wiped it out.
It quickly became apparent from news footage that anyone with a camera was filming from some distance, usually the Mirador El Time, as an extensive exclusion zone had been set up and the only people operating inside it were the emergency services and householders frantically trying to rescue their possessions before losing them forever.

Picture credit: Jordi Ribó
Picture credit: Jordi Ribó
The island authorities have always maintained an online list of all their walking trails and are generally quick to point out when any of them are closed. I checked, and discovered that almost half of the routes described in my guidebook to La Palma were closed as they fell within the exclusion zone.
The eruption rumbled on for three months, making it the longest recorded on the island.
The final tally in respect of damage on La Palma amounted to around 3000 buildings destroyed, which included homes, businesses, schools, churches and farms, along with important banana plantations and other agricultural land.
Electricity lines and water supplies were also severed, and thick layers of volcanic ash fell outside the areas destroyed by the lava. The entire village of Todoque and a handful of smaller settlements were quite literally wiped off the map.
Speaking of maps, the most detailed map of La Palma I'd ever seen had been published a few years ago by Editorial Alpina. It's at a generous scale of 1:25,000 and it shows every waymarked trail on the island in astounding detail. I know their main route researcher, Jaume Tort, and he contacted me to say that he'd arrived in La Palma just as the volcano stopped erupting.
Within a few weeks, Alpina produced a detailed map showing exactly how much land had been overwhelmed by the lava, and they shaded it so that you can see the full extent of property, roads and land that was destroyed.
Alpina are donating €1 from the sale of their updated map towards recovery funds for the island. They've already donated €1500 in advance.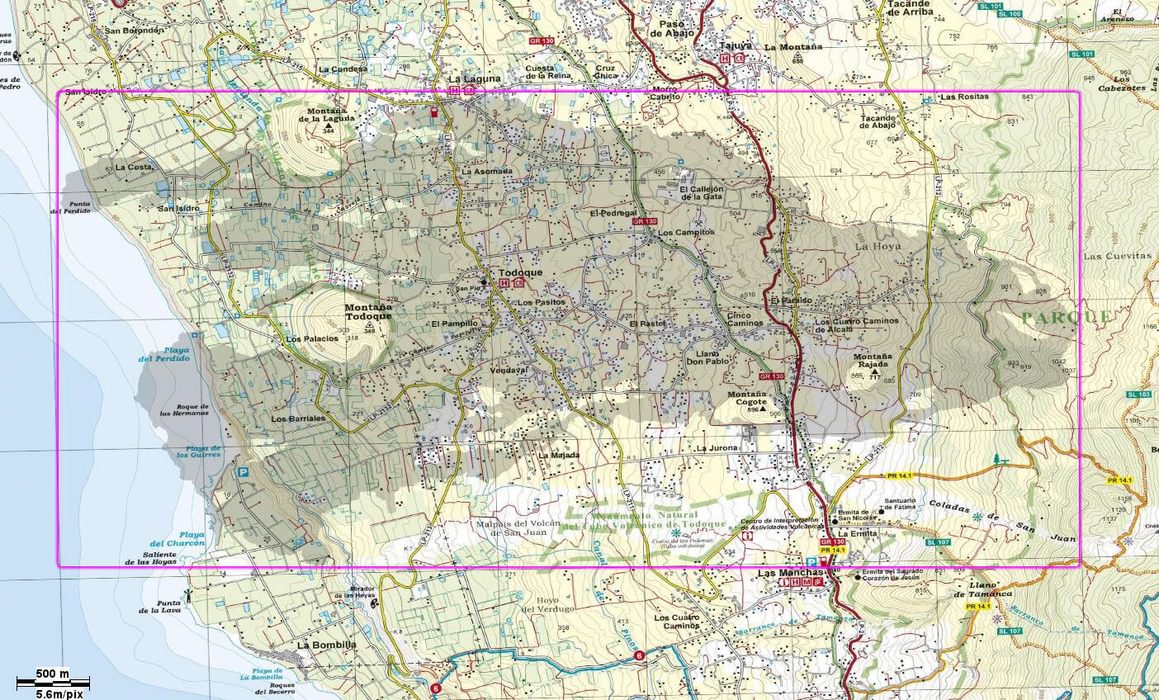 Only one stretch of trail in my guidebook, measuring 3km, has been utterly destroyed by the lava. It will be reinstated in due course, even if it has to follow the course of the nearest main road, which is bound to be a priority for restoration.
Other nearby trails will no doubt have quantities of ash on top of them, and in some cases this might be enough to obscure markers and signposts. Other trails that are currently closed will reopen once the exclusion zone is reduced in size, but it is likely that measures will be taken to keep people away from the new volcano for some time to come.
Now that the volcano has finished erupting, they have to find a name for it. The favourite so far is 'Tagojaite', which is an old pre-Conquest Guanche name. In Spanish it would be 'Montaña Rajada' or 'Cracked Mountain', because there were already deep fissures in the ground before the volcano erupted.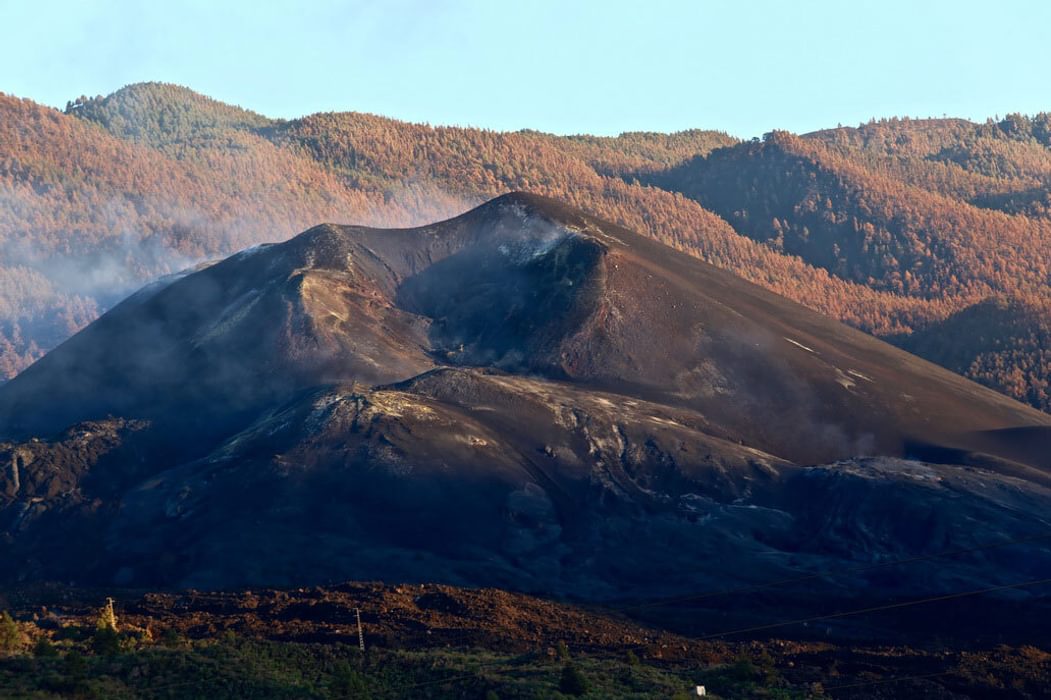 If you are planning to visit La Palma in the near future, check the following website - www.senderosdelapalma.es/en/footpaths/situation-of-the-footpaths. Each trail has a reference number (GR131, PR LP 18, etc) and these numbers are referenced in the Cicerone guidebook. If any are listed as closed, please make another selection.
In very general terms, most trails in the southern half of the island are closed, and most of those in the northern half of the island are open.
If following the long-distance GR131, access is restricted to the very highest parts, either side of Roque de los Muchachos.

To read more articles like this get our newsletter
Sign up today for a 20% discount on your next purchase. Join over 30,000 enthusiasts from around the world. If you don't love our mix of new books, articles, offers and competitions, you can unsubscribe at any time. We will never spam you, sell your data or send emails from third parties.