Walking on the Azores
70 routes across Sao Miguel, Santa Maria, Terceira, Graciosa, Sao Jorge, Pico, Faial, Flores and Corvo
Guidebook to 70 walks on the Azores, a remote archipelago in the North Atlantic Ocean. Most of the walks are easy or moderate, with a few graded difficult. The selection is spread across all nine islands, offering much variety, from easy village-to-village walks to remote and mountainous walks, including Portugal's highest mountain, Pico.
Seasons
An all-year destination, often warm and sunny but with occasional showers and mist on high ground. Only one mountain sees snow in winter. Bear in mind that high summer is uncomfortably humid.
Centres
São Miguel - Ponta Delgada or Furnas; Terceira - Angra or Praia da Vitória; São Jorge - Velas or Caleta; Pico - Madalena or São Roque; Santa Maria - Vila do Porto; Graciosa - Santa Cruz; Faial - Horta; Flores - Fajã Grande; Corvo - Vila do Corvo
Difficulty
Most routes are easy or moderate, but a few walks are difficult. There is a spread of routes from short and easy walks to longer, steeper and more rugged ones. Apart from waterproofs for rainy days, no special equipment is needed. However, Portugal's highest mountain can bear snow in winter, requiring ice-axe and crampons.
Must See
Splendid volcanic landforms, lake-filled craters, geothermal areas, rugged coast, waterfalls, Portugal's highest mountain, historic interest and heritage features
Overview

Table of Contents

Updates

Reviews

Downloads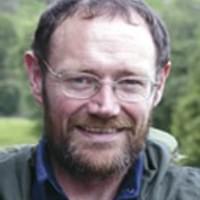 Paddy Dillon
Paddy Dillon is a prolific walker and guidebook writer, with over 90 guidebooks to his name and contributions to 40 other titles. He has written extensively for several outdoor publications and has appeared on radio and television. Paddy is an indefatigable long-distance walker who has walked all of Britain's National Trails and several major European trails. He has also walked in Nepal, Tibet, Korea, Africa and the Rocky Mountains of Canada and the US. Paddy is a member of the Outdoor Writers and Photographers Guild.
View author profile