One minute memories of Ladakh
A short video slideshow by Cicerone author Radek Kucharski.
Here's a video slideshow made by the author of our Trekking in Ladakh guidebook; Radek Kucharski. The short clip boasts a collection of stunning landscape photographs, the type of views you could expect to find when trekking in this region of north-west India.

As they say, a picture speaks a thousand words, and there's a whole series of images here, so I think that's enough said.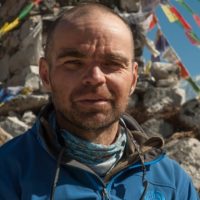 Radek Kucharski
Radek Kucharski was born in Poland. After graduating in Geography he worked for a small GIS company for over 12 years, which he would periodically leave every few years for months-long trekking trips to Asia. He trekked in Nepal, Iran, Pakistan and India, getting to know the landscapes, the people, their cultures and himself. After his first visit in 2004, Ladakh instantly became his favourite destination, and he made a promise to himself to return with the task of collecting data for a guidebook. A few years later he began this work.
Since that first visit to the Ladakh Range he has also changed profession. Now working as a tourist guide, which he has been doing since 2010, Radek lives in Warsaw and guides groups to India, Nepal and Scandinavia for one of Poland's leading adventure travel agencies.
View Articles and Books by Radek Kucharski