Pennine Way Personalities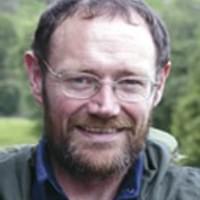 Paddy Dillon has been re-walking the Pennine Way in order to update his guidebook and meeting plenty of characters on the way.
11 days of walking... and not a drop of rain
Another big chunk of the Pennine Way has been completed, all the way through the Yorkshire Dales. I've been meeting more Pennine Way 'types', as well as hearing stories of the exploits of others on the trail. The most remarkable thing so far... 11 days of walking... and not a drop of rain. There was a very damp mist as I left the Yorkshire Dales via the Tan Hill Inn, but that was all.
Of all the Pennine Way types I've met, none have been particularly thrilled by Stainmore. This broad, bleak, boggy expanse of moorland comes immediately after the Tan Hill Inn. It's the first taste of the North Pennines - the largest Area of Outstanding Natural Beauty in the country.
After Stainmore, there's a delightful low-level interlude alongside the River Tees, taking in splendid waterfalls. Next comes a bleak moorland traverse, suddenly broken by the remarkable landform of High Cup, and a long descent to Dufton in the Vale of Eden.
A change in the weather
Cross Fell is the highest and wildest of the Pennine summits, and most Pennine Wayfarers were anxiously checking the weather and arranging early starts. The trouble was, the fine weather of the previous couple of weeks had gone out with a bang, with thunderstorms grumbling in the distance. It looks as though daily showers will feature from now until the end.
Northumberland is next, along Hadrian's Wall, then through the forests to the Cheviots for one last high-level romp.
More types of Pennine Way Walkers
Doctor, Doctor! Yes, there are two doctors on the trail. Handy, you might think, for getting a wayside consultation, except that they're sporting a few aches and pains of their own. I'm reminded of old joke about the two doctors who met, and one greeted the other with - 'You're fine. How am I?'
Splitters and Reuniters. They set out as a couple, but she got blisters and took a short-cut ahead, while he stuck bravely to the route. Communicating by text from opposite sides of the hills, they were looking forward to a happy reunion.
The Overtakers. I know when I'm beat. These three men came out of nowhere, taking one day to walk what I walked in two. They're going to do the same again, and I have no intention of chasing after them.
The Ultra-Distance Walker - I haven't met any of these, but I keep hearing about the woman from Zurich walking the Pennine Way as just one stage on her journey from Land's End to John o'Groats. There are others who have left note of their passing in visitor books.
The One Stricken by Illness - Back in the olden days, there used to be something called 'Pennine Way Lurgy'... an unspecified illness that would cause someone's Pennine Way attempt to grind to a halt. I met a walker in Hawes who told me he couldn't stray five minutes from a toilet, and he was going to call it quits and go home.
The Injured One - She made it safely through a whole week on the trail, then misjudged the kerb of a pavement in a village, landing smack on her nose. A passing motorist whisked her to the doctor's surgery. Several stitches later, and completely unperturbed, she was back on the trail... and she overtook me!
The 'Wrong Way Rounders' - Most folk trek the Pennine Way from south to north, but a few mavericks insist on walking north to south. I have little opportunity to interact with them. It's 'Hi' and 'Bye' as we pass each other, and as I look over my shoulder a couple of minutes later, they're almost out of sight.
The Bloggers. I met Steve and Lynn on their John o'Groats to Land's End Walk, where the Pennine Way and Hadrian's Wall Path coincide. They mention me and Cicerone in their blog on Day 30.
Some general observations... most walkers I met are using the Cicerone guidebook. Good for them! Only a couple are exclusively using maps, and so far, GPS is rarely being used. Half of the people I met are carrying all their gear, while the other half are using baggage transfer services. I met one of the men moving baggage, and was amazed at the size and weight of some of the bags!
To read more articles like this get our newsletter
Sign up today for a 20% discount on your next purchase. Join over 30,000 enthusiasts from around the world. If you don't love our mix of new books, articles, offers and competitions, you can unsubscribe at any time. We will never spam you, sell your data or send emails from third parties.