Post-lockdown life in Le Marche, Italy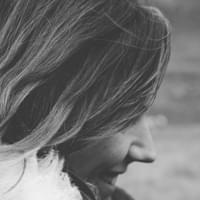 In Italy, the lockdown is over and life is slowly returning to normal. Artist Sue Cooper goes walking, kayaking and cycling in the Sibillini mountains.
Last time I wrote, I was about mid-way through one of the strictest lockdowns in the world. Over the past few weeks, Italy has gradually relaxed restrictions.

These days, we can see family and friends. All the shops are now open and bars and restaurants have started opening too – with social distancing rules applied, of course.
For the last couple of weeks we've been allowed to leave the house to do "proper" exercise, as opposed to a short bimble within 200 metres of your house.
As much as I enjoyed staying at home without feeling like a lazy social recluse, it's been wonderful to get out and about and see people again. In stark contrast to the previous two months, the last week has been positively action packed with various activities.
At the moment, it's the fioritura (literally, the blossoming), and the Sibillini mountains are covered with wild flowers of all different colours. I was pleased to note that my legs still functioned enough to do a 12km hike and I even managed to squeeze in a quick watercolour sketch of my feet in celebration of my new-found liberty.

I popped up there again this weekend for a picnic with friends, taking my decent camera this time to get some good pictures of the flowers.
In marginally less successful news, I took out my electric bike for a ride to the local lake. When I tell people I have bought an electric bike they look at me with disgust; how could I be so lazy? I imagine they think it's like a small motorbike. I suppose it would be had my bike motor not got about as much power as an electric whisk. I don't think the motor is even capable of propelling its own weight, much less me and the heavy frame. It's like riding a normal bike but with an elephant strapped to my back and the seat could only be made more uncomfortable if it were wrapped with barbed wire (if I designed bikes, they would look a lot more like armchairs).
Still, I did make it to the lake eventually and met a friend who was testing his inflatable kayak. We had a great time taking it in turns on the lake, so I've got one on order and it should arrive this week. I can't wait!
To read more articles like this get our newsletter
Sign up today for a 20% discount on your next purchase. Join over 30,000 enthusiasts from around the world. If you don't love our mix of new books, articles, offers and competitions, you can unsubscribe at any time. We will never spam you, sell your data or send emails from third parties.