Ramsay's Round Training: The Long Run
In this article, Joe shares some of his Ramsay's Round training. He will attempt Charlie Ramsay's Round as part of his preparation for the UTMB later in the summer. At 90km (56 miles) and 8500m of ascent, it's Scotland's answer to the Lake District's Bob Graham Round which, incidentally, he has blogged about too.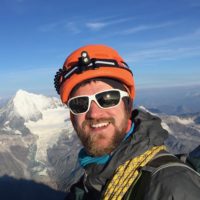 Joe Williams
Joe Williams is Cicerone's Business Development Manager. After many years climbing and running on the roads, he realised he wasn't actually any good at either of those things. He has since turned to mountain ultra running, which he's better at. Joe also enjoys playing the classical guitar, and has an unnatural aversion to swimming.
View Articles by Joe Williams