Skills sessions – writing a guidebook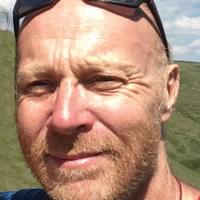 In a series of five features, Cicerone author and walking guide Pete Hawkins shares his knowledge and experience on how to successfully and safely navigate at home and abroad. Here, he explains how writing guidebooks keeps him on his toes, and the hazards that come with the job.
I remember the first time I wrote an article for a magazine. It was a four-parter on navigation and the first piece was a justification of why one should learn how to do it properly. In it, I mentioned that I frequently saw people walking along narrow and dangerous roads where only a short distance away were safe and decent footpaths.
I sat back with pride – I'd finally made it in the cut-throat world outdoor journalism. A couple of days after the magazine came out, I received a copy of a letter from a reader outlining 15 different reasons why these people might be walking along the road. Sadly, I've lost the second page of the letter but four of the 15 were:
They are returning to their car after walking a countryside track
They are taking a shortcut between two different tracks
They prefer to use the road at this point
They have no option but to take the road at this point of the walk
I was accused of a 'feeble effort to qualify what I believe in' and was likened to a politician! That put me in my place and was an early lesson learnt. Writing for publication is, as the word suggests, a very public process; embark on it at your peril.

I've had the privilege of writing three books for Cicerone; two of which are still available. Map and Compass came out in 2003 and Navigation in 2007. Since then there have been numerous reprints and both books are now in their second editions; Navigation's second edition having just come out after a flurry of activity from me and the team at Cicerone.
Over the years, most of the errors in the books have been spotted by eagle-eyed readers or during the revision process. Every reprint means I have the opportunity for minor amendments; I think I've read these books more than any other, although Sophie's World is close on their heels!
The basic techniques haven't really changed, of course; the joy of map and compass navigation is that essentially nothing changes. The tried-and-trusted techniques of old still hold good. What has happened is a refinement in the way it's taught. The National Navigation Award Scheme launched 25 years ago at the Royal Institute of Navigation's HQ in London and for the past four years I've sat on its Board of Trustees. Over the years it has developed the Bronze to Gold Navigator Awards, the Outdoor Discovery Award (which replaced the Young Star Navigator earlier this year) and The NNAS Tutor Award, which all those who deliver the Navigator Award are obliged to take.
This award came out of the realisation that although navigation skills are an important part of every outdoor skills qualification (like the Summer Mountain Leader Award for example), there wasn't a structured, more regulated course that teaches instructors how to teach navigation – just because they can do it themselves doesn't mean they can teach it.

This article isn't here to go into the details of that course but in short it proposes introducing the compass much earlier into the learning process and adopting many of the quick navigation techniques that orienteers use; moving away from the traditional teaching methods that came out of the old military training manuals.
I consider both of my books as an adjunct to a practical, hands-on navigation course (silvanavigationschool.com); it is a practical, hands-on skills after all. With the rewrite of Navigation, I've had the opportunity to rejig the content to reflect these changes. Having been involved in the development of the NNAS Tutor Award certainly made the process easier.

I remember talking to my Grandfather just after he sat up all night to watch Armstrong walking on the moon. His comment stuck with me over the next 50 years. 'If I die tomorrow," he said, 'I will have seen it all, the first motor cars to man walking on the moon.' What he hadn't foresaw was the exponential growth rate of technological developments that have taken place over the past 50 years. From my point of view, having written about digital mapping and GPS use in those early books, keeping up-to-date with changes should have been a massive challenge.
Interestingly, though, from a practical on-the-hill point of view, not a lot has changed in the world of GPS navigation. Many people use GPS on the hills, whether that is a dedicated unit or on their smartphone (which is something that is new). Over the years, since the first bulky hand-held GPS units came out, they've become easier to use and many now have the added bonus of having OS or Harvey mapping on them. They have become more accurate and are set to become even more accurate over the next few years, and the battery life has thankfully improved.

What hasn't changed is how people use them to navigate. Navigation is basically about getting from A to B efficiently and safely. With a map and/or compass, there are established techniques; setting the map, ticking off features as one progresses and, if necessary, employing accurate compass techniques to safely get from one point to the next.
All a GPS does is to give you an easy way to fix your location and, if you've entered your next destination, to tell you which direction to go to reach it (along with masses of other information, like your speed, ETA, etc). Using your GPS to navigate with is exactly the same as it was when I first played with them in their early days.
The second thing that hasn't changed is how people use GPS. In all my years on the hill I have never ever seen anybody navigating with their GPS, apart from me when I was writing my books! I've seen them attached to rucksacks recording a route, and I've seen folk staring at the screen getting a grid reference from them so they can work out where they are on the map, but I've never seen them used for navigation. Interesting eh? I am sure they are used somewhere but not anywhere near me!
I suppose the biggest changes that have taken place are with me. How I write now is different from those first tentative words I tapped into my computer 16 years ago. Reading through the first editions, for me, makes for interesting reading. Some passages amaze me; did I really write that (maybe it was my editor making me more erudite!). Other passages make me cringe; how did that get through the edit, not even I know what I'm on about!
I hope I've got rid of all of those passages now and what you have in the latest version of both books is finely honed, beautifully crafted words based on a lifetime's experience of practically teaching thousands of people to navigate. And having written all that I shall sit back and wait for all the letters pointing out my mistakes to come in. Hey ho. Here's to the third editions!
To read more articles like this get our newsletter
Sign up today for a 20% discount on your next purchase. Join over 30,000 enthusiasts from around the world. If you don't love our mix of new books, articles, offers and competitions, you can unsubscribe at any time. We will never spam you, sell your data or send emails from third parties.